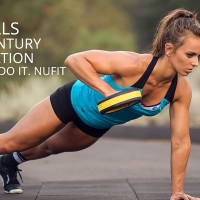 We are delighted to announce that we have teamed up with NuFit to exclusively distribute this fantastic product range throughout the UK & Ireland. NuFit are a team of researchers, athletes, physicians, and fitness pioneers committed to improving the way you train. Their innovative product line was created to allow the body to move more naturally...
Read more >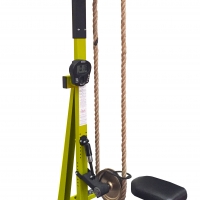 A fitness favourite, the Grappler has been used by athletes and gym users for over 15 years. Both innovative and unique this rope pulling machine can provide the ultimate workout in a short period of time. Perfect for strength training, weight loss, muscle toning, general fitness and rehabilitation The Grappler will deliver a great workout with almost...
Read more >
Inspire Fitness FT2 Functional Trainer, "Fully Loaded", Our Price £3999.00 (including 20% VAT and delivery) Package includes Inspire FT2 Functional Trainer, Inspire Fitness SCS Adjustable Bench, Inspire Fitness Leg Developer, FT2 Leg Extension Conversion Kit and 2 x 50lb Weight Stack Upgrade Kit.The complete, functional solution for any fitness...
Read more >