Cybex Eagle Abdominal
Contact us for a quotation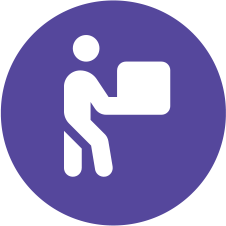 Free shipping on orders over £250
Description
RESTYLED. REFINED. REIMAGINED.
Customisation is available, choose your upholstery and frame colours to suit your gym! Contact us for more information.
Eagle has always stood as the benchmark for excellence in strength machines. Now we're redefining what it means to be the best with refined movements, restyled aesthetics, and reimagined user features. The all-new Eagle Series is made up of fifteen premium and unique pieces of strength training equipment designed to transform your facility and their workouts.
Innovative design isolates abdominal muscles and allows different body types to enjoy a comfortable range of motion
Counterbalance mechanism offsets the user's trunk weight for more consistent loading and greater effectiveness
Patented pelvic stabilization eliminates hip flexor involvement while rear foot pegs provide for expanded training variation
Product features
Main Product Features
REALLY DIFFERENT
No competitor even comes close. A unique patented Cybex's innovative strength design isolates the abs in a way other machines do not. Because the design has taken hip flexors, arms, and shoulders out of the movement, the resulting exercise is completely focused on the abdominal muscles. The easy-access with no restricting pads makes the Eagle NX Abdominal one of the most popular pieces on the gym floor.
FULL RANGE OF MOTION
The unique movement pattern and counterbalance system offset the mass of the user's upper body so that the user gets more effective resistance through the full range of motion. Additionally, the hip pad includes a lumbar curved section to promote full range of motion exercise beginning in extension. Patent pending design allows for true spinal flexion range of motion including extension beyond neutral.
EASY ADJUSTMENT
The gas spring-assisted adjustable foot bar accommodates users of different heights and is easily adjusted from the seated position.
MORE MOVEMENTS FOR MORE PEOPLE
Use one arm at a time to focus on the oblique muscles, bring the legs up as you perform the crunch, or take advantage of the new rear foot pegs to attack the abs in a whole different way.
User Amenities
INFORMATIVE PLACARDS
Review proper set-up, movement and muscles trained. QR codes provide access to step-by-step videos demonstrating correct form and multiple exercise options.
SMARTPHONE/TABLET HOLDER
Your mobile device is safe and secure with our adjustable clip, designed for all smartphones and tables. Simply clip in and go.
WATER BOTTLE/TOWEL HOLDER
Keep your water and towel in arm's reach with our convenient water bottle and towel holder, standards on every Eagle NX machine.
Specification
Product Number: 20090
Product SKU: 20090-11
Dimensions: 57" L x 40" W x 56" H (146cm L x 101cm W x 142cm H)
Machine Weight w/Stack: 645 lbs. (293kg)
Weight Stack: 205 lbs. (93kg)