NOHRD SlimBeam Ash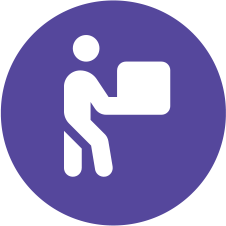 Free shipping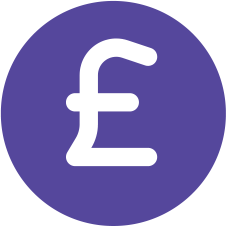 Price match guarantee
Description
WaterRower Ltd has been in Germany since 1994. In 2005 the NOHRD manufacturing facility emerged at Nordhorn Headquarters, Lower Saxony, designing and producing high-quality fitness equipment out of wood. Alongside the well-established WaterRower machine (made in the US), the new WaterWorkx was successfully introduced to the market. Further NOHRD products soon followed: WeightWorkx, WallBars, SwingBells and the WaterGrinder. In 2013 the SlimBeam was presented to the fitness industry, promptly receiving the German PlusX Award for High Quality and Design. The NOHRD brand stands for high quality, design and sustainability, with a constant focus on selection of natural and sustainably managed materials.
Cable stations are versatile and multi-functional exercise machines. It's no mystery as to why they remain a classic in exercise equipment. Fitness studios, as well as physiotherapy centres have been relying on cable exercise for decades. The NOHRD SlimBeam is an elegant, multi-use cable machine that offers maximal workout in minimal space. It cuts a fine figure in home fitness, as well, combining a stylish, sharp design with a sleek body. Thanks to its slender silhouette, curved shape and high-quality wood, the SlimBeam delivers a professional cable exercise station for every kind of functional training.
The SlimBeam has a commercial-grade weight stack with a height-adjustable dual cable pulley system. It is suitable for all types of fitness studio and home gym. The SlimBeam is a versatile, multi-functional piece of resistance training equipment that enables strength exercises for every muscle group. Its 75kg weight stack comprises 15 x 5 kg durable rubberised weight plates.
The butterfly - exercise on both sides
The SlimBeam's biggest advantage is the butterfly, enabling you to work your body on one or both sides. It can be swivelled and set at any height. The cables are synthetically coated and run fluidly over the ball bearing wheels, providing an optimal training effect.
Maximal training
The SlimBeam's range of motion is fundamental. Extension length of up to 4 metres (double) or 8 metres (single) guarantee maximal functional expansion. Cable ratio can be altered by exchanging the cable, so that you can train at 3:1, 2:1 and 1:1. The maximum weight against your body of 12.5kg (single extension) or 25kg (double extension) is distributed over 15 weight plates, delivering an extremely precise and balanced weight gradation.
Rubberized weight plates - silent effect
Standard SlimBeam models feature 14 weight plates at 5kg, plus the base weight of a further 5kg. Each oval-shape weight plate is individually rubberized with a black matt finish, fitting perfectly into the wood body encasement.
Space-saver
Measuring 215cm high and 40cm wide, the cable machine fits perfectly into all interiors. The SlimBeam is fixed at 10cm from your wall and protrudes a mere 20cm into the room. Its base measures less than a quarter of a square metre.
Exceptional design
The SlimBeam passes with flying colors, as the proud recipient of the German Design Award 2016 and the Plus X award.
'The SlimBeam is a professional, multi-use cable station that will win you over with its sophisticated design and high level of functionality. Its main feature is the butterfly function, allowing you to train on one or both sides. It can be swiveled and set at any height. The rubberized weight plates prevent any unpleasant clanking noises during your workout. The sleek and straightforward use of forms, along with its selection of high-quality wood, give the SlimBeam the appeal of an exquisite piece of furniture that will fit into any home interior.'
For the Plus X Award, the SlimBeam was rated in three categories:
1. High quality
2. Design
3. Functionality

This quality seal signifies best quality, durability and sustainability. Its functional design was also awarded.
Interactive exercise app
In addition to the SlimBeam exercise manual, the interactive exercise app provides users with ready-made workouts for all muscle groups. Developed in cooperation with sport scientists, these workouts are optimised for training success. The pre-set weight, repetitions and range of motion are automatically recognised and displayed clearly. Each exercise is demonstrated in detail by video clip. It is available for free from Google PlayStore, and currently only available for Android.
Smooth exercise
The virtual graph portrays your workout. Intensity and evenness are precisely displayed, enabling you to quickly correct your movements and optimise your workout.
Video explanation
Reduce risk of error with your virtual coach. Each exercise is featured in detailed video clips to eliminate mistakes, protect your joints and guarantee maximal efficiency.
Product features
Elegant, multi-use cable machine
High quality German design
Made from natural and sustainably managed materials
Maximal workout in minimal space
Stylish, sharp design with a sleek body
Commercial-grade weight stack with height-adjustable dual cable pulley system
For all types of fitness studio and home gym
Slender, space-saving design
Strength exercises for every muscle group
Butterfly function for training on one or both sides
75kg weight stack
15 x 5 kg durable rubberised matt black weight plates
Interactive exercise app
Video clips and virtual coach
Adjustable cable ratio for 3:1, 2:1 and 1:1 training
12.5kg (single extension) or 25kg (double extension) distributed over 15 weight plates
Synthetically coated cables run fluidly over the ball bearing wheels
Winner of the German Design Award 2016 and Plus X award
Pull-up bar, accessory adapter and cords included
Specification
Dimensions (H x W x D): 215 x 40 x 20 cm
Distance to wall: 10cm
Base plate: 44 cm
Weights: 14 x 5kg, 1 x 5kg start weight
Total weight: approx 120kg
Ratio: 3:1
Boxed Dimensions (cm)
Box 1 : 222 (L) X 50 (W) X 30 (H)
Weight : 43kg
Box 2 : 47 (L) X 47 (W) X 24 (H)
Weight : 18kg
Box 3 : 47 (L) X 47 (W) X 24 (H)
Weight : 18kg
Box 4 : 18 (L) X 15 (W) X 16 (H)
Weight : 25kg
Total Weight : 104kg