Our Brands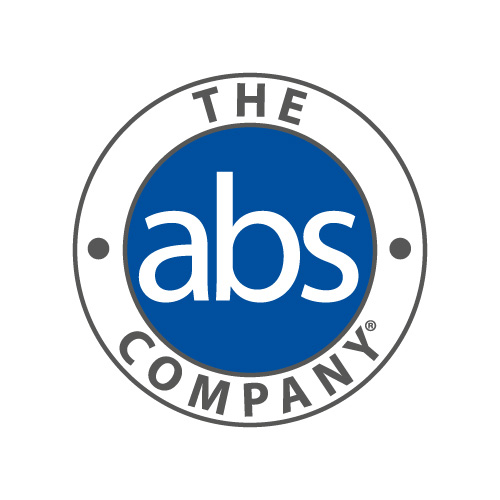 The Abs Company - Sole Distributor
The Abs Company makes high quality, innovative commercial-strength abdominal exercise equipment to help people develop a stronger and leaner core. The Abs Company products include brands such as TireFlip 180, Ab Coaster, Ab Solo, and Abs Bench, and are used in over 10,000 commercial fitness centres and in millions of homes worldwide.
The Abs Company is committed to offering effective, user-friendly core training with its innovative product lines. It also assists health clubs in the design and layout of space dedicated exclusively to core training. For many, a strong desire to train the abdominal muscles remains the prime motivation for joining a health club. The Abs Company is the single source for all your abdominal training needs.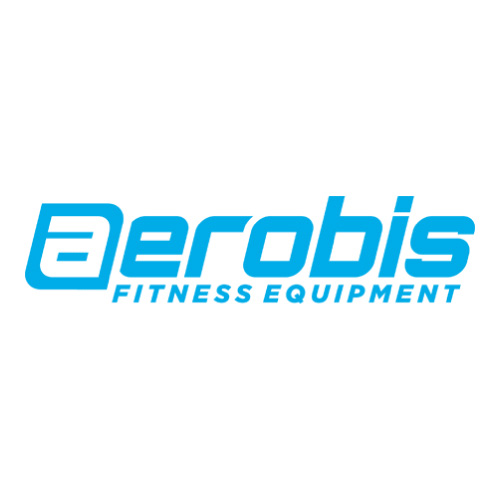 aerobis - Sole Distributor
aerobis builds products that facilitate training anywhere and anytime. They are tailored for the Anywhere Athlete; for gyms, professional personal trainers and athletes at home, outdoors and wherever they may be. aerobis creates versatile, innovative mobile training devices for functional fitness, and state-of-the-art training of strength, endurance, and coordination, with quality and durability integral to their purpose.
aerobis training equipment enables workouts to be made more efficient with the focus on movement and muscle chains, instead of isolated muscles. Engage in practical fitness training to challenge the body in a complete and balanced way. Through full-body movements, aerobis equipment supports you to achieve optimal training results in minimal time. Each individual aerobis piece has its own focal point, yet works in complete harmony with another for a holistic approach to training.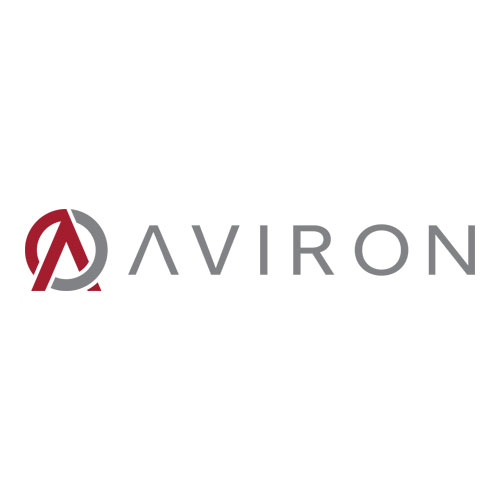 Aviron - Sole Distributor
Aviron is a dynamic, Canadian-based company that is truly passionate about making fitness more sociable and motivational. Like many of us, the experts at Aviron struggled to train for long enough, feeling that working out was a generally monotonous and solitary experience. This spurred them on to transform rowing into a connected and immersive experience.
Alongside i3 International Inc., their sister company, team Aviron has developed and create some of the world's most advanced technology for the fitness world. Since 1987, i3 has grown from a family-run business into a global brand, with over 160 employees, leading in design, manufacturing, and supply of digital video solutions.
With their innovative resistance system and state-of-the art graphics and performance tracking, Aviron's rowers far exceed the needs of home and commercial gyms to offer inspirational workouts and exhilarating competition with friends.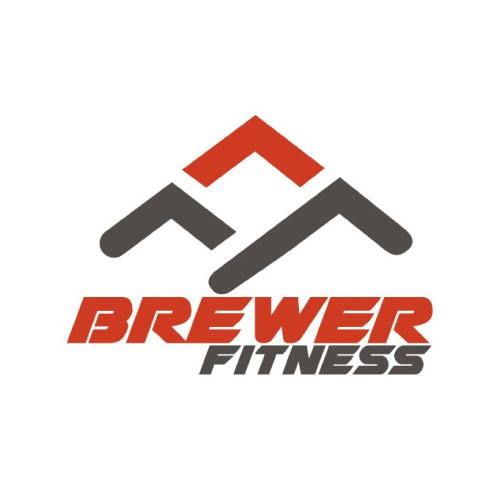 Brewer Fitness - Sole Distributor
Brewer Fitness comprises a small group of people who are passionate about bringing the movement and adventure of rock climbing into the world of fitness. It is the innovation of Jeff and Conant Brewer, who launched the company in 1990. The Brewer cousins keep things simple, focus on the training, and hope their customers appreciate thoughtful craftsmanship that results in fun, motivational and quality equipment. They are passionately committed to their original designs and philosophy, and give the very best support to their customers.
Jeff and Conant specialise in a variety of creative climbing structures for all fitness facilities, climbing gyms, schools, rehabilitation centres and homes. Their infamous Laddermill® Ascender and Treadwall® provide users with a fresh, unique approach to full-body fitness training with vertical movement. Although adults remain their core audience, children and senior citizens have become some of their most enthusiastic customers. The Brewers love that vertical movement engages all ages and abilities.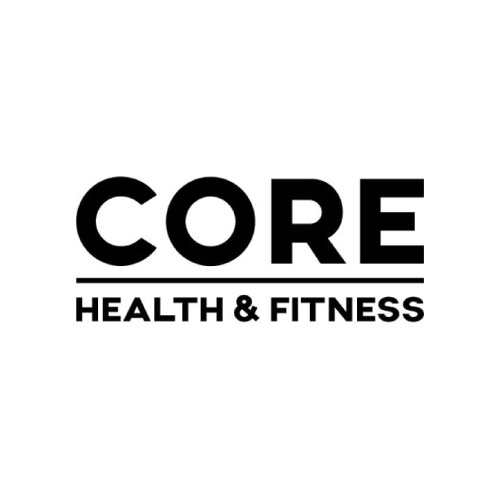 Core Health & Fitness - Approved Supplier
Core Health & Fitness believes that when you set out to build something, the finished product is only as strong as its foundation. When the company united fitness brands from all corners of the industry, they settled for nothing but the best.
Their four iconic brands Star Trac®, StairMaster®, Nautilus® and Schwinn® pioneered entire categories and revolutionized workouts. They have built muscle, confidence and performance, and it is their machines that fitness enthusiasts still ask for by name.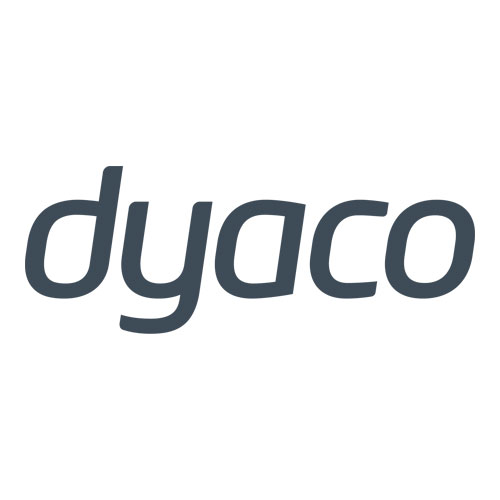 Dyaco - Approved Supplier
Dyaco is a global fitness brand that designs, produces and distributes compact, robust and aesthetically pleasing gym equipment for commercial, home and medical fitness facilities. The Dyaco specialists create innovative solutions, focused on high-performance. Their smart, minimalistic designs guarantee the edge for any fitness facility.
This Taipei-based trading company was born in the 90s, with a mission to connect global sporting brands to local manufacturers in Taiwan. As the country slowly grew into a manufacturing powerhouse, supplying more than 30% of all US sporting goods, Dyaco aimed to become a manufacturer with its own research and development facilities. Heading 7 offices, a global distribution network spanning 86 countries and more than 130 distributing partners worldwide, Dyaco rapidly expanded its reach.
Dyaco offers home users, commercial fitness owners and physical therapy facilities supreme solutions tailored to their needs. It produces the finest quality equipment to create desirable training spaces, no matter the fitness level, goal or size of the gym floor. Dyaco's mission is to guide its clients worldwide to the fulfilment of fitness goals. Product support of the highest calibre leads Dyaco users to the best version of themselves: from a sedentary to an active lifestyle, from energetic to fitter and stronger, from injured to improved mobility and recovery and from advanced athleticism to peak performance.
Escape Fitness - Approved Supplier
The desire to innovate and inspire lies at the heart of Escape Fitness, and has done since the company was founded in 1988. Escape provides unique, engaging functional training solutions through intelligent design, innovative and exciting equipment and ongoing instructor programming.
From their beginnings as suppliers of stunning looking equipment, Escape Fitness provides an exclusive experience in bringing a gym to life. Their rapid rise to the top of the fitness field comes from a constant drive to push the boundaries, raise the bar and transform the ordinary into the extraordinary. The belief that exercise should be fun, not work, is fundamental to the Escape philosophy, and central to their mission to help you to Escape Your Limits.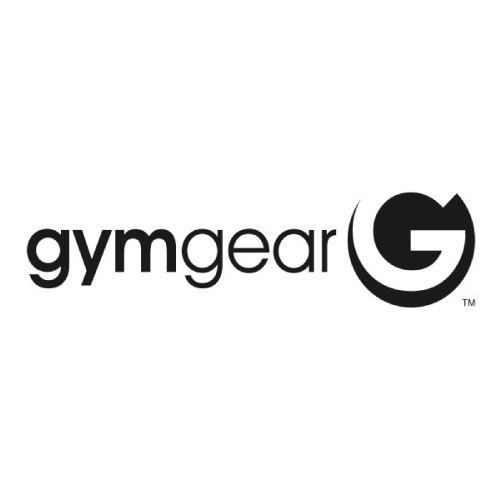 Gym Gear - Approved Supplier
Gym Gear, established in 2004, combines high performance fitness equipment with advanced technology. The company is held in high esteem, throughout the UK and Ireland, by the numerous commercial facilities it has supplied and installed equipment for.
The Gym Gear ethos is based on knowledge, experience and support. You can be sure that, when selecting Gym Gear products, reliability and durability come as standard.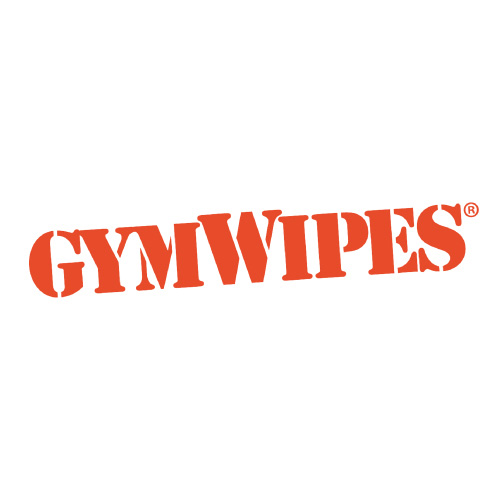 Gym Wipes - Sole Distributor
Made in the USA, Gym Wipes® are the fitness industry's number one and original sanitizing wipe for cleaning and disinfecting equipment. Specially formulated to remove sweat and grime, Gym Wipes® kill 99.99% of bacteria, viruses and fungi, without the use of harsh chemicals. The soft wipes are alcohol and ammonia-free for gentle cleaning, and have the lowest residue formulas on the market, making them safe on LCD and LED touch-screen panels, streak free and environmentally friendly. The Pure Clear wipe is in fact the only gym wipe on the market specifically designed for touch screen displays.
Gym Wipes® are recommended and certified by leading equipment manufacturers Cybex, Keiser, Life Fitness, Matrix Fitness, Precor, Pulse Fitness, Scifit, Star Trac, Technogym, True Fitness and Woodway. They are therefore, the clear choice to maintain the highest level of cleanliness and presentation in your facility.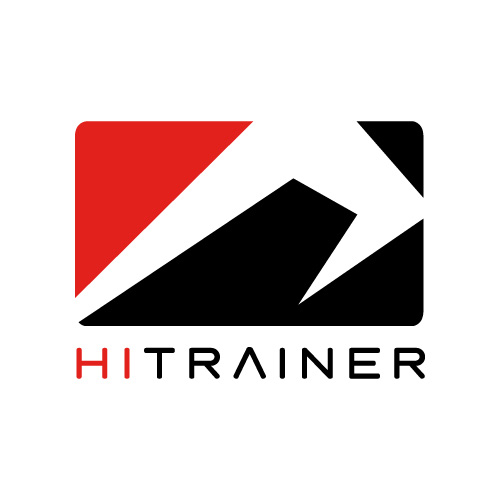 HiTrainer - Sole Distributor
HiTrainer is an exclusive collection of athletic training equipment in the form of the self-propelled treadmills, ATP, ATP+ and the PRO, for elite performance and rehabilitation. It is at the leading edge of evaluation conditioning, speed and power development.
HiTrainer challenges traditional running machines and its users to a level one would never have imagined possible. HiTrainer user-propelled treadmills have no motor, and therefore have no breakdown. The variable resistance sprinting surface allows us to capture whatever energies are pushed by the athlete into the machine, thereby acquiring precise readings of the athlete's capabilities in real-time feedback.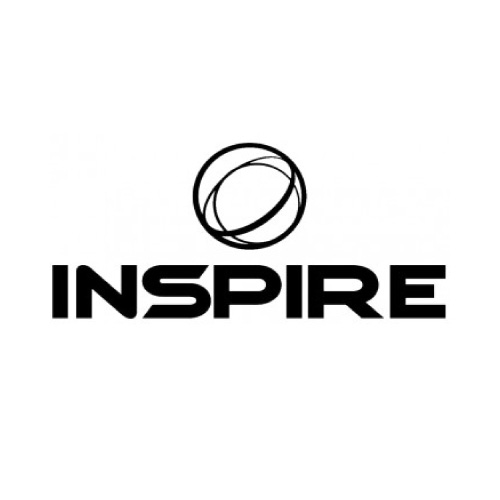 Inspire Fitness - Approved Supplier
Inspire Fitness offers unique and innovative fitness equipment of exceptional quality. Inspire Fitness produces award-winning strength equipment including; multi-gyms, functional trainers, power racks, benches and Smith machines. Inspire also offers a range of state-of-the-art cardiovascular equipment and accessories.
With industry-leading designs, outstanding customer service and warranties, Inspire Fitness equipment is the perfect choice for education, corporate wellness, council and leisure trusts, hotel leisure, private gyms/health clubs, sports club fitness and home fitness.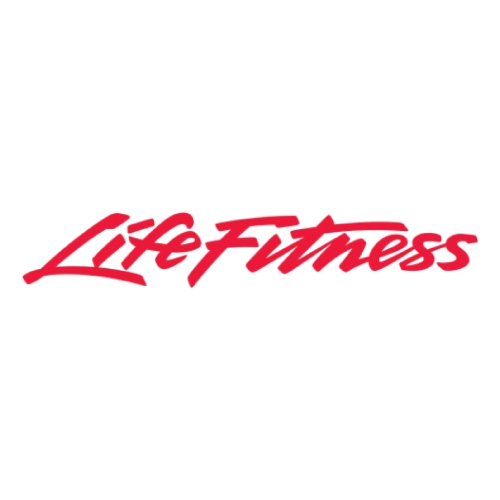 Life Fitness - Approved Supplier
Life Fitness has a brand portfolio as stunning as its performance equipment. Partnerships with Cybex, Indoor Cycling Group, Hammer Strength, Scifit, Inmovement and Brunswick make Life Fitness an even greater force to be reckoned with.
Intelligent, durable design and supreme, biomechanical engineering of these partner brands' products guarantee consistently high quality and reinforcement of the Life Fitness global reputation.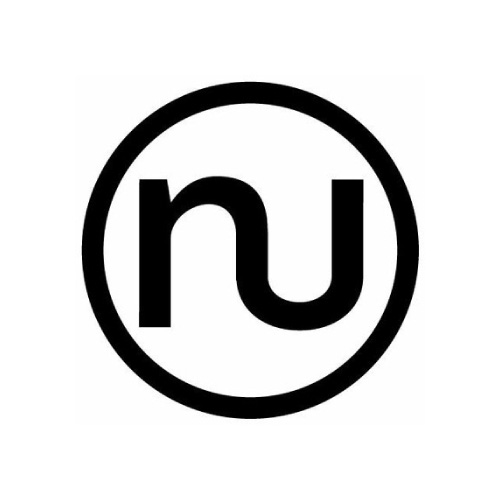 NuFit - Sole Distributor
NuFit comprises a team of researchers, athletes, fitness pioneers, and physicians committed to improving the way we train. NuFit has reshaped personal fitness equipment for the 21st Century. Their innovative NuBells product line challenges the more traditional design of dumbbells and free weights with human biomechanics in mind.
The team has introduced a revolutionary range of weights and bars that are balanced and versatile, and create a unique barbell system. NuFit weights feel more kinetically correct and, due to their circular construction, reduce stress on the joints and the risk of injury.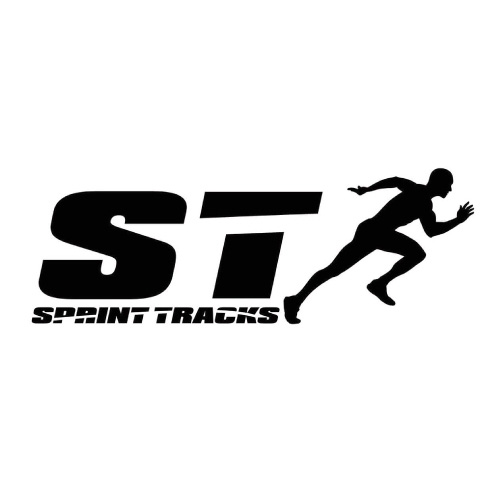 Sprint Tracks - Approved Supplier
Sprint Tracks creates vibrant flooring for transformational fitness zones. The visual impact of training turf on your gym and outdoor workout area is sensational, and the opportunities exhilarating. For versatility and power in sprinting, prowler sled work, push and pull exercises, tyre flipping and bear crawls, Sprint Tracks products are unrivalled in their capacity to promote supreme functional workouts.
Stunning colour choices and customisation options, make Sprint Tracks' turf perfect for CrossFit training and power fitness. The artificial grass is put through its paces in a series of extensive tests to guarantee safety and durability. High density short fibre makes it a wear-resistant wow investment. With Sprint Tracks' exclusive extras, such as bespoke branding and graphics, you can take your gym to its pinnacle.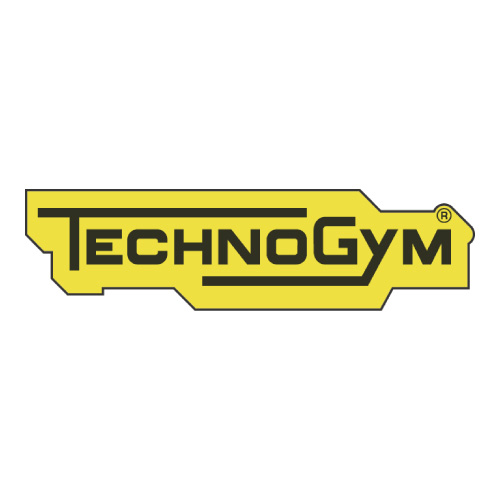 Technogym - Approved Supplier
Technogym is known worldwide as The Wellness Company - a company that has helped develop the hedonistic concept of fitness into a true lifestyle: Wellness. The Wellness lifestyle constitutes regular physical activity, correct nutrition, and a positive mental attitude.
Technogym's mission is to help people live better by providing the best possible gym equipment, services, content and programmes, all of which use technology to connect to one another. Thanks to the modularity of the solutions that Technogym provides, Wellness professionals can enable their customers to enjoy the same Wellness Connected Experience anywhere: gyms, hotels, medical practices, schools. As official supplier to six Olympic and Paralympic Games, Technogym boasts the world's most complete range of gym equipment, for cardio, strength and functional workouts. Technogym offers training of the highest calibre, for every kind of sporting and wellbeing goal, for beginners and professionals.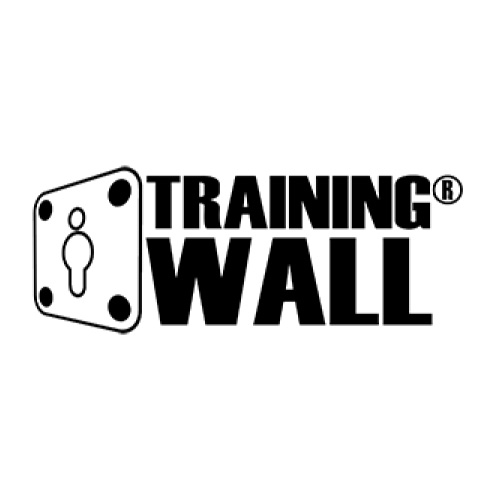 Training Wall - Sole Distributor
Designed and engineered in Barcelona, the Training Wall® is a fitness concept that offers endless potential for a powerful, full body workout. It coordinates and balances the upper and lower limbs simultaneously, whilst stabilising the trunk's muscles to maintain correct alignment throughout exercising. Core stability helps to increase performance and prevent possible injury. Training Wall® allows the entire body and mind to work in harmony with complete postural control, making it ideal for all-round fitness and rehabilitation.
The beauty of Training Wall® lies in its space-saving design. Its wall-mounted panels offer complete versatility, allowing you to decide how large or small you would like your station to be. A simple two-panel system is ideal for the individual or small group training, whereas fourteen to twenty-panel systems can be used in thrilling, large group HIIT training sessions. Training Wall® comes with an impressive array of tools to be used on a quick-release anchor system that guarantees pace in switching form one exercise to another, as well as endless variety.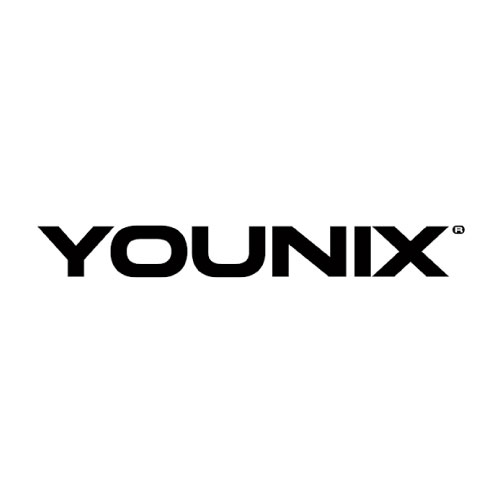 YOUNIX® - Sole Distributor
YOUNIX® is an Italy-based brand synonymous with quality. It offers a holistic approach to fitness, with a supremely professional approach to gym design and performance training.
YOUNIX® fuses style and quality to produce motivational equipment of the highest calibre. Its complete collection of weightlifting, conditioning and bodyweight pieces, with bespoke rigs and inspirational storage solutions, are conducive to smart and safe training that provides long-term results.