"Thank you Craig and the team for your incredible job at Revolution PT, Bury Street. You are professional, bespoke gym designers. You know all your products so well and were able to help us select and lay out our beautiful PT studio. Right from start to finish it was a pleasure to work with you. You have truly helped us to make our City gym a very special place for our clients to have fun and get in shape. From all of us at Revolution Personal Training Studios, thank you, and we look forward to working with you again on our Angel, Islington project."
Giuseppe Di Credico, Director, Revolution PTS
"Select Fitness (Inspire Fitness UK) is very proud to have been involved with Craig Young since our inception in 2010. Craig has worked with us on numerous projects as both a supplier and in a consulting capacity. His professionalism and attention to detail is exemplary. I would highly recommend Craig to anyone looking to take their business forward."
David Hepburn, Managing Director, Inspire Fitness UK
Latest News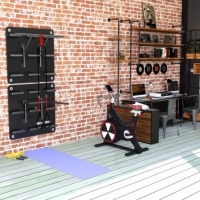 Taking regular breaks from the desk is vital to maintain good health and posture, but tearing yourself away can be tricky. Why not take fitness to your office with CYC and Training Wall®?... Read more >
Latest Case Study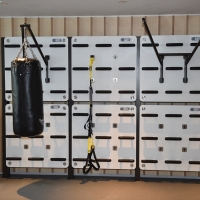 Luxury Long & Waterson Apartments, in the heart of vibrant Shoreditch, deserve only the most stylish and versatile of functional training solutions for their gym. The compact, ground-drilled... Read more >
Our Brands...