30mm Premium Turf Tile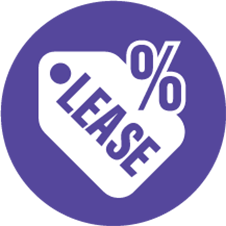 Commercial leasing - Find out more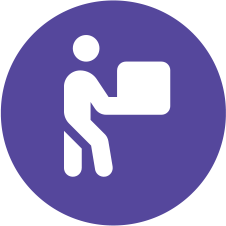 Free shipping on orders over £250
Description
Gym Gear, established in 2004, combines high performance fitness equipment with advanced technology at affordable prices. The company is held in high esteem, throughout the UK and Ireland, by the numerous commercial facilities it has supplied and installed equipment for. The Gym Gear ethos is based on knowledge, experience and support. You can be sure that, when selecting Gym Gear products, reliability and durability come as standard.
Gym Gear provides unrivalled comfort and versatility in its perform Series machines. The extensive range of ergonomic treadmills, cycles and rowers keeps the athlete engaged, connected and in control with the most user-friendly equipment. Gym Gear's cardiovascular Performance line has superb asset and body management features, along with stunning, Virtual Go interactive software. Gym Gear is revolutionising the approach to studio fitness, offering the most entertaining and exhilarating workout experiences at impressive affordability.
Our 30mm premium turf tile is made from a 20mm thick shock-absorbing base layer with a 10mm premium sprint track artificial grass top layer. Turf Tiles provide the flexibility you need for functional training areas, acting as both a sled/prowler track along with providing a shock-absorbing area for kettlebell training and other free weights. The tiles come in the same size as our Premium Rubber Tiles allowing you to make your turf area as large or small as you require, whilst integrating seamlessly with the rest of the rubber floor area. Easy to install, our Turf Tiles lock together in the same way as our Premium Rubber Tiles with plastic connector blocks that push into the holes under each tile.
Product features
Tile Size: 1m x 0.5m x 30mm (2 tiles = 1 Square Metre)
Tile Weight: 8.7kg (17.4kg per m2)
Tile Colour: Green
Tile Material: 100% Recycled Tyre Rubber with a Synthetic artificial grass top layer
Base Layer: 2-3mm granules
Surface Layer: Synthetic artificial grass upper layer with 10mm pile height
Floor Hardness – is 60+/-5 ShA
Simple Installation: No floor adhesive requires, tiles connect together with hidden connector blocks underneath the tiles on all sides to prevent any movement
Resistance to chemicals: good resistance to acids, alkalis and salts. Contact with oils and hydrocarbons is not advisable and will damage the floor tiles
Tools Required for Fitting: Stanley knife and a rubber hammer
Cleaning: Vaccum on a general setting, or brush with a stiff brush
Specification
Rating:

Comercial

Product Weight:

8.7kg (17.4kg per m2)

Assembled Size:

1m x 0.5m x 30mm (2 tiles = 1 Square Metre)
Commercial leasing
Benefits
Fixed rates for the duration of agreement
Major tax benefits - each payment Is 100% tax deductible
The equipment can be earning your next payment from day one
No need to have bank loans, overdrafts or pay cash
Fast application turnaround
Spread the cost of your equipment purchase
Protect existing lines of credit and preserve cash flow for business growth