40mm MMA Jigsaw Mat - Red/Blue
Contact us for a quotation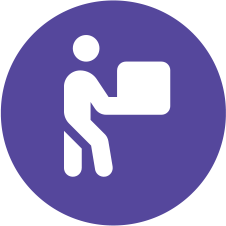 Free shipping on orders over £250
Description
Swiss Barbell combines great value and versatility to offer a complete new range of equipment that meets all your strength and conditioning requirements. Uncompromising durability and functionality make Swiss Barbell the perfect choice for essential strength frames, benches, bars, free weights and accessories. Rigs, racks and storage options are adaptable, compact and even customisable, and flooring basic yet brilliant for absorption, installation and maintenance. Swiss Barbell offers affordability and quality you and your clients can trust.
Essential 40mm MMA jigsaw mats are an entry-level martial arts mat and home gym mat, developed for home workouts and martial arts training. They are suitable for upright martial arts and combat styles such as taekwondo, karate, kung-fu, muay thai and kickboxing, where floor work, throws and take-downs are secondary. These mma mats measure at 1m x 1m x 40mm and have an authentic tatami straw (non-abrasive) textured surface on both sides.
Made from high-density, closed cell EVA foam, the mats are interlocking and truly reversible – so you can mix and match different colours. They can be laid temporary (portable) or fixed down using double sided tape. Four removable edging strips are supplied with each mma mat for a straight finish and you can easily self-trim to fit around awkward areas.
Specification
Size: 1000mm x 1000mm x 40mm
4 x edging strips supplied with each mat.
Colour Options - Red/Blue or Black/Grey
Lifetime warranty on frames/welds (Performance rigs and racks)
1 year on all other items, cables, pulleys, bearings, benches, flooring, Olympic bars and accessories.
6 months on wearable items and upholstery.