aerobis Battle Rope Protection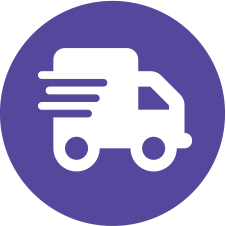 Same day shipping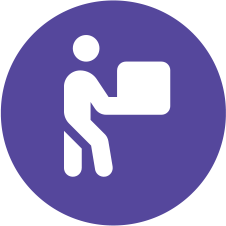 Free shipping on orders over £250
Description
aerobis builds products that facilitate training anywhere and anytime. They are tailored for the Anywhere Athlete; for gyms, professional personal trainers and athletes at home, outdoors and wherever they may be. aerobis creates versatile, innovative mobile training devices, with quality and durability integral to their purpose.
aerobis was born in Cologne in 2009 with the development of the aeroSling. Founder, Elmar Schumacher, originally designed the sling trainer for his own training. He went on to develop and market training products for functional training, for state-of-the-art training of strength, endurance, and coordination. With aerobis training equipment, optimal results can be achieved in minimal time. Workouts can be made more efficient with the focus on movement and muscle chains, instead of isolated muscles. Each individual aerobis piece has its own focal point, whilst working in complete harmony with another for a holistic approach to training.
Product features
The perfect protection for training ropes
With the aerobis Battle Rope Protect you safeguard your rope against wear and tear caused by friction. Our Battle Rope Protect is made from durable fire hose material to withstand any friction. The ultimate rope protector is suitable for any rope from 30 to 40 mm in diameter. With a length of 50 cm (or 75 cm for the 30D version), our Battle Rope Protect is also long enough to easily wrap your rope around any tree during outdoor use without fear of damaging the rope. The Protect is available in two diameters, either a 30D version for 30mm diameter Battle Ropes or a 35-40D version for our 35 or 40mm Battle Ropes. Simply pull the Battle Rope Protect over the rope and you're ready to go.
Efficient endurance and strength training without sacrifice
The aerobis Battle Rope Protect enables efficient endurance and strength training without compromise
The aerobis Battle Rope Protect cleverly protects any rope from friction so you can go all out during your workout. Increase your performance and rock the ropes as savagely as you dare. The robust material made of fire hose takes on anything – whether indoors or outdoors. With the Battle Rope Protect you can get the full potential out of your ropes without experiencing any wear and tear. This gives you a long-term and effective full-body workout that strengthens both your power and endurance. For a fun and challenging workout guaranteed, from which you have through the optimal protection for a long time something – and at an affordable price.
Specification
Optimal protection for battle ropes
Protects fitness ropes from wear due to friction
Two diameters available:
30 mm diameter with 50 cm length
35 – 40 mm diameter with 50 cm length
Works for any battle rope with 30 – 40 mm diameter
Suitable for outdoor and indoor workouts
Made in Germany from sturdy fire hose
Warranty - 2 Years