aerobis Blackthorn Battle Jump Rope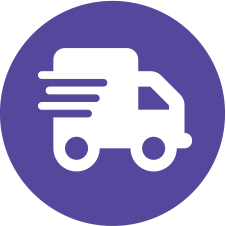 Same day shipping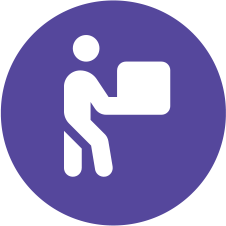 Free shipping on orders over £250

Download Product Sheet
Description
aerobis builds products that facilitate training anywhere and anytime. They are tailored for the Anywhere Athlete; for gyms, professional personal trainers and athletes at home, outdoors and wherever they may be. aerobis creates versatile, innovative mobile training devices, with quality and durability integral to their purpose.
aerobis was born in Cologne in 2009 with the development of the aeroSling. Founder, Elmar Schumacher, originally designed the sling trainer for his own training. He went on to develop and market training products for functional training, for state-of-the-art training of strength, endurance, and coordination. With aerobis training equipment, optimal results can be achieved in minimal time. Workouts can be made more efficient with the focus on movement and muscle chains, instead of isolated muscles. Each individual aerobis piece has its own focal point, whilst working in complete harmony with another for a holistic approach to training.
The Battle Jump Rope is essentially a short version of the well known aerobis blackthorn® Battle Rope. With the sophisticated weaving technique and high flexibility at a high dead weight, the aerobis blackthorn® Battle Rope are truly valued by coaches and athletes. Since aerobis ropes are extremely resistant and cannot be affected by weather conditions such as rain or sunlight, they are perfectly suited as skipping ropes. At 3m in length, the aerobis Blackthorn Battle Jump Rope is ideal for every trainer looking for a new challenge in skipping.
Product features
10 reasons why you need the aerobis Battle Jump Rope
New challenge: The Battle Jump Rope takes you to your limits. The 1.7 to 2.8 kg rope trains both endurance and strength very efficiently.
Innovation: The Battle Jump Rope is a shortened version of the well-known Battle Ropes. At 3m in length, it is compact and allows you to do a simple and effective rope-jumping workout that is guaranteed to make you sweat.
For in- and outdoors: Our exclusive Battle Jump Rope can be used anywhere, indoors or outdoors. Due to its high-quality materials, the rope is especially robust and weather resistant.
Variety: You can get the Battle Jump Rope in 3 different versions. The options vary in diameter. You have the choice between 30, 35 or 45 mm. The thicker the diameter, the heavier the rope.
Ultimate quality: With the Battle Jump Rope you get a top quality training device in top quality. The rope features a clever weaving technique that allows for high flexibility despite its heavy weight, and promises durability.
More than just a skipping rope: Whilst conventional skipping ropes or steppers are mainly used to train leg muscles, the Battle Jump Rope is a holistic endurance and cardio training device. The heavy rope makes skipping a real challenge.
Abrasion-resistant and easy to clean : Made of durable abrasion-resistant polyester in Germany, it is 10 times stronger than nylon. Easy cleaning and a long life are guaranteed.
For everyone: Training with the Battle Jump Rope requires no previous knowledge and is easy to use. This makes the jump rope suitable for everyone, whether beginner or professional.
Higher calorie consumption: Heavy skipping ropes like the aerobis Battle Jump Rope require strength, which quickly pushes up the energy and calorie consumption. In only 15 minutes you burn about 500 calories.
Whole body training: Due to its high weight, the Battle Jump Rope is the ideal whole-body trainer, which trains your arms and legs in a targeted manner, whilst at the same time promotes the circulation of the entire body. Due to the constant movement, your entire musculoskeletal system is put to optimal use.
Specification
Rope diameters: 30, 35 and 40 mm
Rope weights: 1.7, 2.3 and 2.8 kg
Warranty: 2 years
The well-known aerobis battle ropes in the practical skipping rope format
Ultimative challenge through extra heavy and 3m long rope
Available in 3 different diameters: 30, 35 and 40 mm
From 1.7 kg to 2.8 kg for a holistic body training
Challenging endurance and coordination
Made of robust polyester that withstands even the toughest conditions
Weatherproof and flexible
Burn over 500 calories in only 15 minutes
Demanding endurance training for grip strength and stability
High training comfort through handy non-slip grips
Maximum flexibility allows great freedom of movement