aerobis revvll Carabiner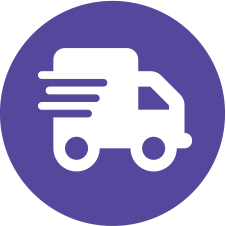 Same day shipping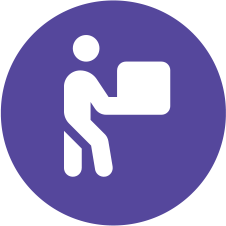 Free shipping on orders over £250
Description
aerobis builds products that facilitate training anywhere and anytime. They are tailored for the Anywhere Athlete; for gyms, professional personal trainers and athletes at home, outdoors and wherever they may be. aerobis creates versatile, innovative mobile training devices, with quality and durability integral to their purpose.
aerobis was born in Cologne in 2009 with the development of the aeroSling. Founder, Elmar Schumacher, originally designed the sling trainer for his own training. He went on to develop and market training products for functional training, for state-of-the-art training of strength, endurance, and coordination. With aerobis training equipment, optimal results can be achieved in minimal time. Workouts can be made more efficient with the focus on movement and muscle chains, instead of isolated muscles. Each individual aerobis piece has its own focal point, whilst working in complete harmony with another for a holistic approach to training.
The aerobis Carabiner guarantees optimal training with your aerobis sports equipment. The carabiner has a breaking load of 23 kN, and is extremely small and light. This allows it to be used wherever a safe and secure connection is required. Due to its high-quality, robust material, it not only performs its work reliably with the but it can also be used with many other pieses of aerobis fitness equipment. With a wire gate closure, the aerobis Carabiner offers easy operation.
Product features
Practical accessories for sling training
This sturdy carabiner can be used in a variety of ways whilst enduring heavy load. It is particularly well suited for use with sling trainers and resistance bands. It can be used to attach accessories, and also to fully block the main rope rotation of the sling trainer.
Secure attachment for higher exercise variation
In addition to aerosling trainers, there are also many other items of aerobis fitness equipment which benefit from the carabiner. Whether as an attachment or an extension, the carabiner brings variety to your workout and allows for optimal functional training with safety and comfort.
The aerobis revvll Carabiner can connect to either aerobis revvll ONE Rope Trainer or aerobis Revvll PRO Rope Trainer.
Specification
The optimal mounting solution for aerobis fitness equipment
Ideal for attaching accessories to aeroSling or alphaband
Can be used as an attachment or extension for exercise variation
High quality, robust material
23 kN (2,300 kg) breaking load
With practical and secure wire gate lock
Matt black with discreet aerobis logo
Indoor and outdoor use
Warranty: 2 years