aerobis Rowstick X2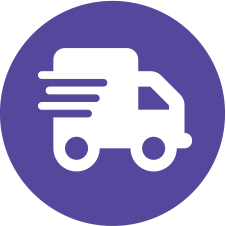 Same day shipping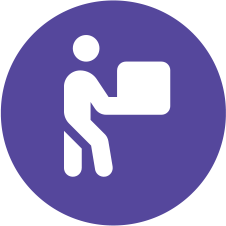 Free shipping on orders over £250

Download Product Sheet
Description
aerobis builds products that facilitate training anywhere and anytime. They are tailored for the Anywhere Athlete; for gyms, professional personal trainers and athletes at home, outdoors and wherever they may be. aerobis creates versatile, innovative mobile training devices, with quality and durability integral to their purpose.
aerobis was born in Cologne in 2009 with the development of the aeroSling. Founder, Elmar Schumacher, originally designed the sling trainer for his own training. He went on to develop and market training products for functional training, for state-of-the-art training of strength, endurance, and coordination. With aerobis training equipment, optimal results can be achieved in minimal time. Workouts can be made more efficient with the focus on movement and muscle chains, instead of isolated muscles. Each individual aerobis piece has its own focal point, whilst working in complete harmony with another for a holistic approach to training.
Product features
aerobis Rowsticks expand your functional training repertoire enormously. With the Rowstick you can pull, rotate, hit and push to strengthen your core, and develop strength, endurance and coordination. It provides hundreds of new exercise variations, and can easily be combined with resistance bands and sling trainers to get even more from your training equipment and create a high-performance workout. The practical connecting eyes at the end of the Rowstick allow for quick and easy fastening. With additional aerobis revvll Carabiner, you can attach fitness bands or aerobis Elastic Tubing to the eyelets and get started right away.
High-quality workmanship that takes your training to the extreme
The aerobis Rowstick is made in Germany from stainless steel and aluminium. The handles are made of robust plastic and have a diameter of 34 mm. They are comfortable and a bit wider than conventional dumbbells, so with each exercise grip strength is trained at the same time. The connecting loops are mounted on bearings, so that they move with every vibration and offer comfortable training.
Perfect in combination with aerobis Elastic Tubing
The longer Rowstick X2 is especially suitable for use with aerobis Elastic Tubing. This combination allows you to simulate batting sports such as field hockey. The aerobis Rowstick is guaranteed to offer varied, challenging and fun workouts.
Specification
Multifunctional training stick for effective core, strength, endurance workouts
Manufactured in Germany from aluminum and stainless steel
Compatible with alphaband resistance band
Stainless steel connecting eyes with bearings at both ends for easy fastening
Rubberised surfaces provide comfortable grip
Also available as set with the flexible aerobis Elastic Tubing
Length: 115cm
Handle diameter: 34mm
Warranty: 2 years