Brio Sport Massage Chair
Contact us for a quotation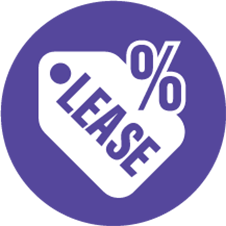 Commercial leasing - Find out more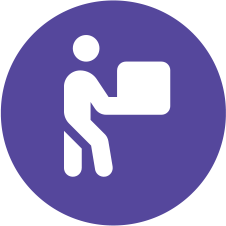 Free shipping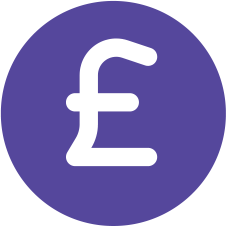 Price match guarantee

Download Product Sheet
Description
Positive Posture's Brio Sport is the first, and only, massage chair developed specifically for the fitness and wellness industry and for recovery. Owning this chair is like adding a sports massage clinic to your home or facility. Fitness exerts and physical therapists all agree that recovery from physical activity is a vital element of any complete health and stress management routine. Perform better, feel better, reduce stress and spend more time doing what you love. With its variety of massage programmes, and choice of easy-to-clean coverings, the Brio Sport has been designed to accommodate pre- and post-exercise needs.
Massage Features:
Sports Massage Session: more intense than the average massage to hydrate muscle tissues and release trigger points.
Recovery Session: slower and focusses on moving lymphatic fluid to flush out waste by-products that typically follow an intense workout.
Stretch Session: focusses on increasing mobility in the pectorals and quads.
Other: fitness-focussed pre-programmed sessions include Warm Up and Cool Down.
Visualise: Core Rotation and Compression features.
Focussed Sessions: for the neck, shoulders, lower back, glutes and IT bands.
Sport 4D intelligent massage mechanism
The Positive Posture Sport 4D intelligent massage mechanism is designed to mobilise your spine, relax your mind, and help you recover from your workout. Sport 4D kneads, taps, rolls, fast or slow, presses, and is expertly choreographed to do much more. Its deep tissue massaging capability helps improve blood flow, work tired muscles and promote lymphatic flow. The unique quality and capability of Sport 4D will help you be your best every day.
L-Track design
The L-Track massage path is designed to guide the Sport 4d mechanism to all the right spots, from occiput (back of the head) down to the glutes and hamstrings. The Brio Sport's L-track offers a total of 47 inches of back coverage.
Accupuncture point locator function
Before each massage begins, the chair scans your back and automatically customises each massage to you. By measuring your torso and tailoring massage movements to your body, the Brio Sport delivers maximum comfort, relief and recovery to users of varying heights.
Full body air massage
Air massage provides relief to the calves, thighs, IT bands, arms, hands, and shoulders. The body and mind benefits from the healing sensations of this carefully planned air-only massage. This is perfect for when you require minimum intensity with no tapping or kneading movements.
Foot rollers
Carefully programmed and shaped to avoid over-stimulating the soles, the foot rollers rub, roll, and squeeze tired or sore feet to encourage blood flow, work muscles, and mobilise the entire foot.
Pinpoint calf massage
The calf is expertly massaged by rear and side mechanical and air massage units. The sensations which accompany the Brio Sport's calf massage soothe the whole body and revitalise the calves.
Heated rollers
"Hot Rocks" style pinpoint heat is delivered through the Sport 4D Intelligent Massage Mechanism's massage heads. The application of heat at the exact point being treated makes the Brio Sport feels more like human hands and helps encourage blood flow to the muscles being worked.
Heat
The helps the body and muscles warm up so they are ready for exertion. In addition to Heated Rollers, the Brio Sport offers soothing heat under the seat and to the calves.
True Zero Gravity®
Improve blood circulation, breathe more easily and deeply, and alleviate pressure on the joints and spine in the True Zero Gravity® position.
Automatic reclining function
The seat back can recline to 160 degrees, whilst the foot rest can be adjusted up to 80 degrees.
Chromotherapy
Fitness is not only about physical excellence, but also achieving a clear state of mind. The Brio Sport's chromotherapy sessions, the soothing colours emitted from the remote, help you reach the psychological state of mind necessary to achieve your greatest goals.
Wall hugging
Designed to fit almost anywhere, the unique wall hugging technology requires only 10 cm (4 inches) between the backrest and the wall.
Stylish and user-friendly remote control
Easy to read and use, the Brio Sport's tactile remote combines style and functional simplicity.
USB charging port
Charge your device while you recharge your mind, body, and soul.
Product features
Developed specifically for the fitness and wellness industry
Automatic reclining function
Sport 4D massage mechanism with deep tissue capability
Infrared health
Easy-clean synthetic leather
Reclines to zero gravity position
Commercial pricing and leasing options available
Air massage for body and mind
Pinpoint calf massage
"Hot rocks" heated rollers
Chromotherapy soothing colours
11 pre-programmed sessions
11 manual massage types
56 air cells
Wall hugging technology
Foot rollers
Stylish and user-friendly remote control
Under seat heat
L-Track design
Custom massage and maximum comfort
7 motors
2 air pumps
Adjustable foot rest
Sporty look
Can be used with the T-Max Series Timers
USB charging port
Breakaway power cord safety feature
Available in graphite or black
Specification
Width: 85cm (33.5 inches)
Height: 122cm (48 inches)
Upright length: 150cm (59 inches)
Recline length: 203cm (80 inches)
User weight limit: 120kg (265lbs)
User height range: 5'0″- 6'5″
Net weight: 114kg (251lbs)
Boxed weight: 89 kg (196lbs) (box 1)
Boxed weight: 55 kg (121lbs) (box 2)
Power requirements: 120 Volts AC / 60 Hertz (USA and Canada)
Warranty: 1 year commercial, 3 years home
Commercial leasing
Benefits
Fixed rates for the duration of agreement
Major tax benefits - each payment Is 100% tax deductible
The equipment can be earning your next payment from day one
No need to have bank loans, overdrafts or pay cash
Fast application turnaround
Spread the cost of your equipment purchase
Protect existing lines of credit and preserve cash flow for business growth