Centr Half Rack
Contact us for a quotation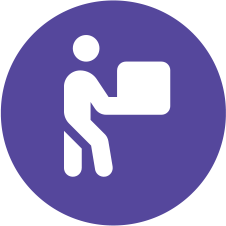 Free shipping on orders over £250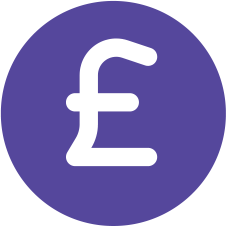 Price match guarantee
Description
Set a strong foundation for your home gym with this high quality, sturdy, and multi-functional Half Rack. The Centr Half Rack is ideal for traditional free weight training and is perfect for the home due to its small, compact footprint. Equipped with j-hooks and adjustable rubber safeties to dampen bar drops, two built-in weight horns for weight plate storage and a dual multi-grip pull-up station, the Centr Half Rack complements any home gym. Built with a durable, steel frame and wide footpads, it's safe and made to last. Add a Centr workout bench, olympic bar, and weight plates to complete your home setup and access customized workout programs in the Centr app.
Product features
The Centr Half Rack is fully loaded with a vertical bar catch and safety rail adjustment. Adjust to fit your needs with 16 positions in standing, kneeling, and seated exercises. The bar catches and safety rails come with replaceable wear guards to protect the rack and your olympic bar. And, the dual 10" weight storage horns can store 5 to 10 weight plates depending on their width.
The Centr Half Rack includes a 3 month digital membership ($59.99 value) to the Centr app where you can train with Chris Hemsworth's team of experts while unlocking the power of your new equipment through customized workout programs. Centr is your go-to source for total well-being with limitless ways to fuel your movement, meals, and mind.
Centr Membership
Use your equipment with Centr to get personalized coaching from Chris Hemsworth's team of experts. Your equipment purchase includes a complimentary 3-month digital membership ($59.99 in subscription savings) that can be used on any device and syncs with your favorite wearable to track your progress. Centr coaching comes with limitless ways to improve your total well-being with fitness training, nutrition advice, and mindfulness tools from Centr's top experts.
Specification
Frame - Heavy-duty 3 in. x 3 in. (76 x76 mm) box steel frame tubing, Matte black powder coated.
Safeties - (16) vertical safety rails adjustment positions at 3-1/8 inch (79.5 mm) increments, equipped with replaceable wear guards to protect machine and Olympic Bar.
Pull Up Bar - Dual, multi-grip Chin / Pull-Up Handles with knurled surface for maximum grip
Storage - Dual 10-inch (254 mm) Weight Storage Horns with rubber bumpers allow for between 5 to 10 weight plates per horn depending on the width of the weight plates.
Max User Weight - 350 lb / 159 kg
Maximum Load Capacity - 750 lb / 340 kg
Dimensions - 52.7'' L x 49.8'' W x 85.2'' H
Weight - 157.6 lb / 71.5 kg