Cybex Prestige Fly / Rear Delt
Contact us for a quotation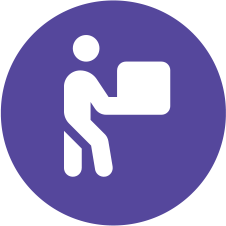 Free shipping on orders over £250
Description
RESTYLED. REFINED. REIMAGINED.
Customisation is available, choose your upholstery and frame colours to suit your gym! Contact us for more information.
Cybex International produces premium commercial fitness equipment designed to deliver unparalleled results. The company's dedication to exercise science, through the Cybex Research Institute, leads the fitness industry in the development of exercise machines that enhance human performance. With over 90 patents, Cybex equipment is innovative in design and durable in structure. It is engineered to be biomechanically correct to produce optimal results with minimal stress on the body.
Cybex offers a full array of strength and cardio training machines. With over 150 unique pieces, it manufactures the largest selection of strength training equipment in the industry, including four complete strength lines, in addition to modular, plate-loaded, free weights and Big Iron. Cardio equipment comprises a full range of treadmills and bikes, and the revolutionary Arc Trainer. A pioneer in the development of inclusive fitness, Cybex produces its Total Access line of products for individuals with physical disabilities.
Optimized grips and floating inputs allow for a comfortable, effective workout on the Prestige Fly/Rear Delt.
Floating inputs adjust for varied arm lengths.
Grips are optimized for hand placement variety without needing to adjust the seat.
Gas-spring-assisted seat makes it easy for users to get a natural and comfortable workout.
Product features
INFORMATIVE PLACARDS
Review proper set-up, movement and muscles trained. QR codes provide access to step-by-step videos demonstrating correct form and multiple exercise options.
User Amenities
SMARTPHONE/TABLET HOLDER
Your mobile device is safe and secure with our adjustable clip, designed for all smartphones and tables. Simply clip in and go.
WATER BOTTLE/TOWEL HOLDER
Keep your water and towel in arm's reach with our convenient water bottle and towel holder, standards on every Prestige machine.
TWIST SELECT INCREMENTAL WEIGHT SYSTEM
Allows user to adjust weight quickly and simply in 5 pound increments
Specification
Product SKU: 21110-11
Dimensions: 53x59x74 in (135x150x188 cm)
Machine Weight: Standard Stack: 575lbs (261kg) / Heavy Stack: 615lbs (280kg)
Weight Stack: Standard Stack: 245lbs (111kg) / Heavy Stack: 305lbs (138kg)