Fitness-Mad 150kg Anti-Burst Swiss Ball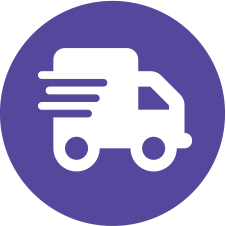 Same day shipping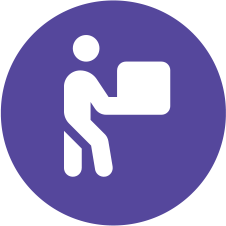 Free shipping on orders over £250
Description
Fitness Mad has 20 years' experience in the health and fitness industry, and offers high performance, commercial-quality equipment at excellent value. Fitness Mad is the choice of leading gyms, health clubs, studios and fitness instructors. Whether you are seeking products for home or professional use, or looking to improve speed, strength or recovery, Fitness Mad has something special for you.
Take your body conditioning and training to the next level with Fitness Mad exercise mats, gym balls, aerobic equipment and suspension trainers, and wind down with a selection of foam rollers and massage tools. Fitness Mad prides itself on its choice of premium yoga and pilates pieces at the most competitive prices in Europe.
Swiss balls were invented in Switzerland by a team of physiotherapists, and have been used for decades to accompany rehabilitation programmes. Otherwise known as gym balls or fit balls, they are also a fun and effective way to add variety to almost any workout, whether at the gym or at home. Swiss balls are commonly used as part of aerobics classes, pilates and yoga exercises, as the instability of their surface encourages the body to engage more muscles, making them a great tool for building muscle tone and core strength. Other fitness benefits include increased flexibility, improved balance and enhanced coordination.
The Fitness-Mad Anti-burst Swiss Ball has a load rating of 150kg. It is perfect for Fit Ball workouts, yoga, pilates physiotherapy and home use. It can be used as a chair to aid postural problems. Not recommended for use when weight training. Please look at our 300 and 500kg rated Swiss Balls.
Product features
Rated as suitable for 150kg load
65cm
1kg weight
6 Phthalate and heavy metal free PVC
Never leave the Swiss Ball near a heat source
Comes with pump
Silver colour
Specification
Size: 65cm ball (also available in 55 and 75 cm)
Weight: 1kg