Fitness Mad Cork Massage Ball - 7cm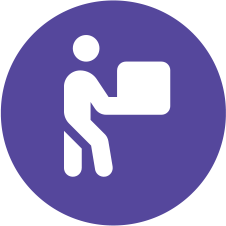 Free shipping on orders over £250
Description
Fitness Mad has 20 years' experience in the health and fitness industry, and offers high performance, commercial-quality equipment at excellent value. Fitness Mad is the choice of leading gyms, health clubs, studios and fitness instructors. Whether you are seeking products for home or professional use, or looking to improve speed, strength or recovery, Fitness Mad has something special for you.
Take your body conditioning and training to the next level with Fitness Mad exercise mats, gym balls, aerobic equipment and suspension trainers, and wind down with a selection of foam rollers and massage tools. Fitness Mad prides itself on its choice of premium yoga and pilates pieces at the most competitive prices in Europe.
Product features
Looking for a massage ball to help release toxins and improve overall circulation in your body? Yoga-Mad have the perfect massage ball to provide instant relief to pain and help remove knots. Simply roll the ball around the area of your body required until you feel relief and simply increase the pressure for a deep tissue massage. Ball is lightweight therefore easy to pop into your yoga bag for use prior or after your workout. This eco-friendly cork massage ball is made from 100% natural cork making it perfect for any eco-conscious yogi. Please note: This item is not retail packed.
Specification
100% natural cork
Release toxins & improve circulation
Instant pain relief
Code: FMASSAGECORK
Brand: YogaMad
Material: 100% natural cork
Colour: Brown
Dimensions: 7cm (DIA)
Weight: 140g total weight