Fitness Mad Deluxe Kit Bag With Bottle Holder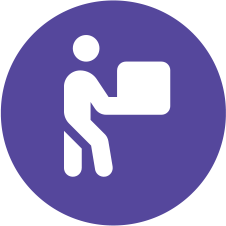 Free shipping on orders over £250
Description
Fitness Mad has 20 years' experience in the health and fitness industry, and offers high performance, commercial-quality equipment at excellent value. Fitness Mad is the choice of leading gyms, health clubs, studios and fitness instructors. Whether you are seeking products for home or professional use, or looking to improve speed, strength or recovery, Fitness Mad has something special for you.
Take your body conditioning and training to the next level with Fitness Mad exercise mats, gym balls, aerobic equipment and suspension trainers, and wind down with a selection of foam rollers and massage tools. Fitness Mad prides itself on its choice of premium yoga and pilates pieces at the most competitive prices in Europe.
Product features
The Deluxe Kit Bag has a unique patterned zip pocket to the front and its spacious design makes it ideal for carrying all of your yoga essentials. The new and improved extra-wide zip design makes taking out or putting your yoga mat away easy. This deluxe bag also has internal slip pockets and zip pocket, perfect for storing your mobile, purse or wallet and keys! It has a 100% cotton cover and waterproof lining, helping to prevent your mat and props getting wet. Features bottle pocket holder! Please note: Water bottle not included.
Specification
Code: YBAGWBOTTLE
Brand: Yoga-Mad
Material: 100% cotton
Colour: Black/Indigo
Dimensions: 77cm (L) x 20cm (W) x 24cm (H)
Care Instructions: Hand wash cold. Line dry. Do not put through a machine wash or spin cycle as this may damage the bag. Wash separately.
Spacious design
Bottle pocket holder
Ideal for carrying all your yoga essentials