Fitness Mad Medium Resistance Band With User Guide - Blue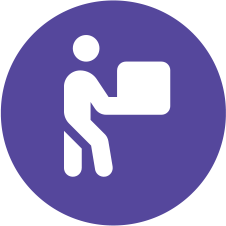 Free shipping on orders over £250
Description
Fitness Mad has 20 years' experience in the health and fitness industry, and offers high performance, commercial-quality equipment at excellent value. Fitness Mad is the choice of leading gyms, health clubs, studios and fitness instructors. Whether you are seeking products for home or professional use, or looking to improve speed, strength or recovery, Fitness Mad has something special for you.
Take your body conditioning and training to the next level with Fitness Mad exercise mats, gym balls, aerobic equipment and suspension trainers, and wind down with a selection of foam rollers and massage tools. Fitness Mad prides itself on its choice of premium yoga and pilates pieces at the most competitive prices in Europe.
This is our most popular band and the medium strength is ideal for those familiar with resistance training or who are reasonably fit. Supplied with resistance training booklet covering key resistance exercises.
Product features
Resistance strength - Medium
Warning - Contains Latex Do Not Use if Allergic
Care Instructions - Resistance bands are made of latex which is an organic natural substance, which will break down and deteriorate over time. It should, therefore, be protected from extreme temperatures, chemicals, perfumes, sweat, and moisture, all of which may speed up deterioration. Storing these products properly will help prolong the life of the product. Resistance bands should be laid flat and dusted with talcum powder from time to time. This prevents the rubber from sticking together when warm and will aid the process of tying and untying the bands.
Specification
Dimensions - 150cm x 15cm