Fitness Mad Yoga Mats Carry Strap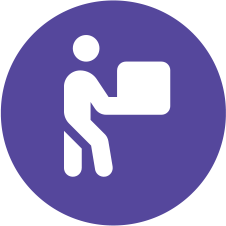 Free shipping on orders over £250
Description
Fitness Mad has 20 years' experience in the health and fitness industry, and offers high performance, commercial-quality equipment at excellent value. Fitness Mad is the choice of leading gyms, health clubs, studios and fitness instructors. Whether you are seeking products for home or professional use, or looking to improve speed, strength or recovery, Fitness Mad has something special for you.
Take your body conditioning and training to the next level with Fitness Mad exercise mats, gym balls, aerobic equipment and suspension trainers, and wind down with a selection of foam rollers and massage tools. Fitness Mad prides itself on its choice of premium yoga and pilates pieces at the most competitive prices in Europe.
EAN: 5060581824193
Product features
Our yoga mat carry strap is not only a convenient accessory for transporting your yoga mat, but it also doubles as a versatile stretching strap to enhance your yoga practice and achieve better alignment during your yoga practice. It is lightweight and user-friendly design make it easy to carry around, while its adjustable feature allows it to fit comfortably with thick mats up to 6mm. With this yoga mat carry strap, you can effortlessly roll up your mat and carry it to your yoga class, gym, or wherever you want to take your yoga practice. We also have our Carry Strap available in Dark Blue, Silver Graphite, and Purple.
100% COTTON Strap ensures durability, non slip surface, and absorbent. Strap is shoulder and skin friendly, won't rub or dig in.
YOGA BELT Doubles up as a yoga belt or stretching strap to help extend and lengthen reach in yoga poses.
LIGHTWEIGHT & ADJUSTABLE Strap is lightweight and easy to use, as well adjustable to accommodate for thick yoga mats up to 6mm.
Specification
Code: YCARRYSTRAP
Brand: Yoga-Mad
Material: 100% cotton
Colour: Purple
Dimensions: 18cm (L) x 4cm (W) x 4cm (H)
Made In: India
Care Instructions: Machine washable. Line dry.