Fitness Mad Yoga & Pilates Kit Bag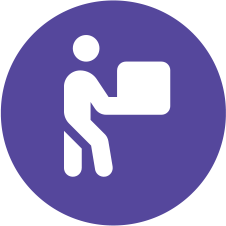 Free shipping on orders over £250
Description
Fitness Mad has 20 years' experience in the health and fitness industry, and offers high performance, commercial-quality equipment at excellent value. Fitness Mad is the choice of leading gyms, health clubs, studios and fitness instructors. Whether you are seeking products for home or professional use, or looking to improve speed, strength or recovery, Fitness Mad has something special for you.
Take your body conditioning and training to the next level with Fitness Mad exercise mats, gym balls, aerobic equipment and suspension trainers, and wind down with a selection of foam rollers and massage tools. Fitness Mad prides itself on its choice of premium yoga and pilates pieces at the most competitive prices in Europe.
EAN: 5060045904812
Product features
The Yoga Kit Bag is designed to take a full range of yoga equipment. This kit bag can accommodate props commonly used in Iyengar yoga and takes up to 4 full blocks, 1 yoga mat, 2 bricks, 1 blanket, and 1 belt. Also suitable for those wishing to carry a mat, towel, and a change of clothes to the gym. The long handles allow the bag to be carried by hand, over the shoulder, or like a rucksack. This bag can also carry the Pilates-Mad 15mm Pilates Mat or the Extra Wide Studio Yoga Mat 80cm as the extra-long zip opening allows for easy access for bulkier items, but they will protrude from one end. Featuring two pockets, one on the side and one at the end for storing your essentials whilst you practice. 100% cotton outer with showerproof polyester lining.
Specification
Code: YBAGKIT
Brand: Yoga-Mad
Material: 100% cotton outer with polyester lining
Colour: Grey/Black
Dimensions: 62cm (L) x 22cm (W) x 22cm (H)
Care Instructions: Hand wash cold. Line dry. Do not put through a machine wash or spin cycle as this may damage the bag. Wash separately.
Ideal for Iyengar yoga
Can accommodate: 1 yoga mat, 4 full blocks, 2 bricks, 1 blanket & 1 belt
Easy to open & carry