Force USA G12 All-In-One Functional Trainer - Used
Contact us for a quotation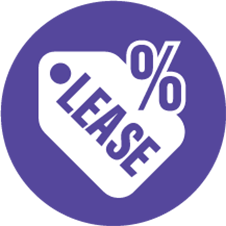 Commercial leasing - Find out more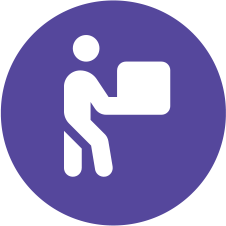 Free shipping on orders over £250
Description
*USED BUT EXCELLENT CONDITION, SELLING ON BEHALF OF OF A CLIENT, INCLUDES FORCE USA MYBENCH, COST £4499.99*
Force USA designs and engineers the safest and highest quality strength training equipment for home and light commercial use. With state-of-the-art precision laser cutting and robotic welding technology, Force has proudly set the benchmark for supreme craftsmanship and affordability combined. Its equipment survives hundreds of hours of R&D testing in commercial conditions to meet strict quality standards. Even carton packaging is tested to guarantee a product's safe arrival at its destination. Force USA delivers the most robust and versatile customised multi-gyms, racks, cages, benches and attachments to take pride of place in any home, personal training studio or commercial gym.
Eight strength machines in one
The Force USA G12 all-in-one functional trainer offers over 300 exercises in one. Engineered in the USA to be tough, sturdy, and superbly versatile, it is essentially eight different strength systems in one. The G12 is geared towards high-performance athletes, coaches, personal trainers and those who want the strength training and rehabilitation edge whilst training at home.
Imagine having you or your clients quickly switching from funtional training to strength training without skipping a beat. Whether you want cable resistance training that connects to stack weights, or barbells loaded with plate weights, the G12 allows you to do both.
The G12 is a power rack, functional trainer, Smith Machine, dip station, chin-up station, leg press, core trainer, suspension trainer and low row combined into one compact multi-station machine.
Power Rack - To bench or squat, the adjustable commercial J-Hooks allow you to vertically adjust heights when lifting or squatting.

Functional Trainer - Dual cable pulley system connects to their respective 201 lbs weight stacks. Cables are aircraft grade with a massive 2000 lbs weight rating. Pulley systems are easily adjusted vertically on the structure with just one hand.

Smith Machine - Innovative counter-balanced commercial Smith Machine and commercial grade guide rails offer ultra-smooth movement. Fitted with a safe lock and release and a safety catch, you can max out your training without the need for a spotter.

Vertical Leg Press & Low Row - The only functional trainer of its kind to include a leg press attachment to use either on a bench or on the floor. It quickly transforms into a low row station footpad that combines with the left cable pulley system. This delivers a full-body workout that mimics rowing a boat in the water.

Chin Up Station - Ergonomically designed multi-grip chin up and pull up station with a massive 771lbs weight rating. Accommodates Classic Grip, Hammer Grip, Wide Grip, Narrow Grip, and Pronated Grip.

Dip Station - The Multi-Grip Dip Handle attachments provide different width options. Conveniently adjusts vertically on the power rack and accepts weight belts or resistance bands.

Core Trainer - Includes an attached landmine station that is suited for all types of rotational torso training An even wider range of upper body training is available when using an optional barbell (not included).

Suspension Trainer - Includes a suspension trainer stirrup which is compatible with resistance band packages, sold separately from Force USA, TRX®, and others.
Power rack
Strong and sturdy, the power rack can support a maximum weight of 450kg. This allows you push yourself to your limits on big compound movements such as squats, overhead press, bench press and many more. Additional band pegs are great for adding resistance or assistance to your exercises. J-hooks and spotting arms are coated in a polymer layer to protect the knurling of your barbells. Weights and barbell are sold separately.
Smith machine
This is a counter balanced Smith Machine built with commercial grade guide rails for a smooth, fluid motion. The lock/release mechanism and spotting catches allow for the user to safely workout without the need for a spotter. Only 2" Olympic weights fit on the Smith Machine sleeves.
Leg press
Thanks to the leg press attachment, the Smith Machine can be converted into a vertical leg press in a matter of seconds. The wide footplate allows for a variety of different width stances to target quads, hamstrings, glutes and inner thighs.
Cable crossover/ Functional trainer
One of the most popular features of the G12 is the cable crossover system. With dual 90.5kg weight stacks and a 1:1 cable ratio, it offers plenty of resistance. The high-quality aircraft grade cables can withstand a maximum load of 909kg for extra peace of mind. Amongst the variety of cable attachments included, is a lat pull down bar and knee support attachment, which allow use of the cables for lat pulldowns.
Multi-grip chin up station
Built into the frame is a multi-grip chin up bar that offers a range of different pull up grips, such as wide grip, neutral, overhand, underhand, angled and different widths. It can withstand a maximum load of 350kg, which gives you the option of adding extra weight to your pull ups.
Dip Station
With the dips attachment, there are a number of different width grips to perform dips. Target the chest, triceps, shoulders and core for great upper body exercises.
Core Trainer/ Landmine
A popular attachment included with the G12 is the core trainer, or landmine attachment. With the use of an Olympic barbell (sold separately), it enables you to perform a number of rotational torso exercises, and upper and lower body movements. There is the option of using the T-row attachment included, which fits onto the end of the barbell to perform a number of rowing exercises.
Optional extra - Force Fitness USA MyBench FID, with preacher curl and leg developer
Training options
Strength

Power

Bodybuilding

Muscular endurance

Glycolytic efficiency

Concentric

Eccentric

Compound

Isolation

Plyometric

Slow twitch fibre

Fast twitch
How does the G12 differ from the G6?
Whilst both the G6 and G12 include stack weights for the resistance of the functional trainer, there are some distinct differences.
Engineered for professional use
Engineered to withstand the rigours of professional use, the G12 is a full seven inches wider for heavy-duty and workout space within the structure.
Designed for every space
Shorter than the G6, the G12 is ergonomically designed to fit into a wider variety of spaces with either low or tall ceiling heights.
Counterbalanced Smith Machine
The G12 has our all-new counterbalanced Smith Machine that counteracts the weight of the bar. This allows you to lift the true weight of the bumper plates you put on to the bar.
FAQs
Does it come with a bench or a barbell?
No, it doesn't. Benches and barbells are available for purchase separately.
Does it come with weights?
Yes, it includes 2 x 200lbs (2 x 91kg) weight stacks for the functional trainer. However, the Smith Machine requires additional bumper plates available for purchase separately.
What is the cable rating?
The functional training cable is rated at 2,000lbs (907kg)
Can I attach the weight stack to the Smith Machine?
No, you can't. The Smith Machine has two Olympic sized sleeves onto which you load your own plates.
Can I do lat pulldowns on the G12?
Yes, you can. This unit includes a knee holder attachment and a lat pulldown bar.
Can I do squats using the spotter arms or the Smith Machine?
Yes, you can use both. You can squat with your own barbell using the J-hooks and spotter arms outside of the rack. You can also use the safety hooks and stoppers that are built into the Smith Machine.
Are the cable crossovers far enough apart to work your chest effectively during flyes?
The pulley uprights are 48 inches (122cm) apart. The pulleys freely rotate on the uprights, so if you stand outside of the cage you can effectively start your flyes at a wider angle.
Product feature
Product features
American innovation and design
Superior quality, strength and stability
Commercial grade pulleys and cable attachments.
Commercial grade guide rails for ultra-smooth movement
Ergonomic multi-grip chin up/pull up station
Extremely heavy gauge structured rolled steel tubing
Eco-friendly commercial grade powder coat, followed by a clear coating
Top of the range 6.2mm nylon coated mil spec aircraft quality cables tested to 2000 lbs
Precision perfect laser cut components
Maximized structural integrity and easy assembly
In the box:
2 x 201lbs weight stacks
6 x Olympic sized weight plate holders
Built-in storage for your barbells, weight plates and cable attachments.
Leg press attachment
Core trainer / landmine attachment
Knee support for lat pulldown
Lat pulldown bar
Double-ended functional training handle
Lat pulldown knee support
2 D-handles
T-bar / V-bar Row
Multi-grip chin up bar
Tricep rope
Short straight row bar
Olympic lock collars
Multi-grip dip handles
J-hooks with rubberised inserts
Safety spotting arms with rubberised inserts
Suspension belt stirrup
6 accessory storage hooks
35+ exercise chart
Specification
Cable pulley ratio: 1:1 50kg load = 50kg resistance
Maximum weight on Smith machine: 360kg (771lbs)
Maximum weight on power rack: 450kg (992lbs)
Maximum weight on cables: 909kg (2000lbs)
Product dimensions (assembled): W: 202 x D: 150 x H: 223 cm (79 x 49 x 89 inches)
Minimum ceiling height: 260cm to allow for a chin up (102 inches)
Minimum room width: 223cm to allow for loading of the Smith Machine (88 inches)
Interior working space: W: 109 x D: 86 x H: 205 cm (43 x 34 x 79 inches)
Product weight: 438kg (966lbs)
Bolt holes: yes
Weight stacks: dual 90.5kg, weight stacks 181kg total ( 2 x 200lbs)
Installation: optional extra
Commercial leasing
Benefits
Fixed rates for the duration of agreement
Major tax benefits - each payment Is 100% tax deductible
The equipment can be earning your next payment from day one
No need to have bank loans, overdrafts or pay cash
Fast application turnaround
Spread the cost of your equipment purchase
Protect existing lines of credit and preserve cash flow for business growth