Force USA G20 Cable – Part 91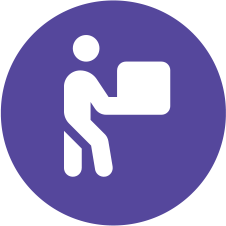 Free shipping on orders over £250
Description
Force USA designs and engineers the safest and highest quality strength training equipment for home and light commercial use. With state-of-the-art precision laser cutting and robotic welding technology, Force has proudly set the benchmark for supreme craftsmanship and affordability combined. Its equipment survives hundreds of hours of R&D testing in commercial conditions to meet strict quality standards. Even carton packaging is tested to guarantee a product's safe arrival at its destination. Force USA delivers the most robust and versatile customised multi-gyms, racks, cages, benches and attachments to take pride of place in any home, personal training studio or commercial gym.
Product features
The Force USA® G20 Cable – Part 91 is the replacement Wire designed especially for your Force USA® G20™ All-In-One Trainer. Cables tend to wear and tear over time. Stay safe during your weight training by replacing your worn-out cable with a new one. This replacement cable is easy to install.
Key Features
Don't let a broken or worn-out cable stop you from achieving your strength training goals. We keep spare parts for most of the gear we sell, and where we don't, we'll do the leg work to get parts in for you. Not sure what part you're looking for? Our dedicated Spare Parts team would be happy to assist you with any enquiries or questions you may have! Get in touch.
Specifications
Usage: Full Commercial

Cable Length:

6100mm Cable
End 1: Slot Set without Aluminium Cap
End 2: Bolt and Nut
Part 91 - F-G20-91