Force USA G6 All In One Functional Trainer
0% Interest free credit - Spread your payments over 12 or 24 months
Commercial leasing
Available for 2 - 5 years from £67.40 per month
Description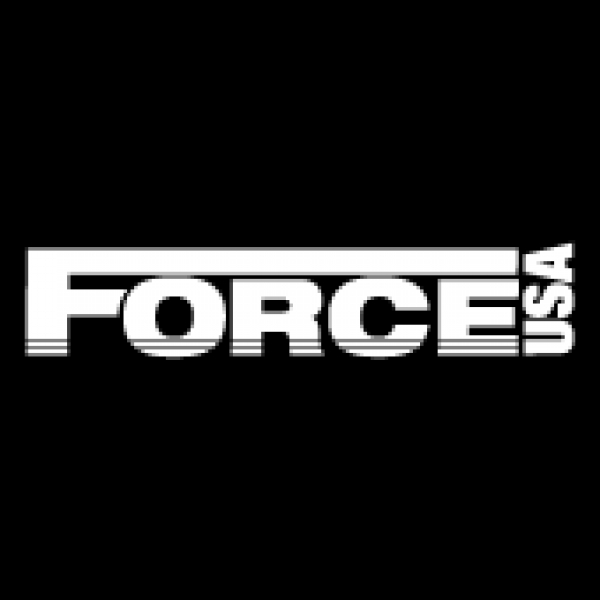 Force USA designs and engineers the safest and highest quality strength training equipment for home and light commercial use. With state-of-the-art precision laser cutting and robotic welding technology, Force has proudly set the benchmark for supreme craftsmanship and affordability combined. Its equipment survives hundreds of hours of R&D testing in commercial conditions to meet strict quality standards. Even carton packaging is tested to guarantee a product's safe arrival at its destination. Force USA delivers the most robust and versatile customised multi-gyms, racks, cages, benches and attachments to take pride of place in any home, personal training studio or commercial gym.
Engineered in the USA to be tough, sturdy, and superbly versatile, the Force USA G6 is an incredible nine different strength training systems in one. Whether you're a bodybuilder, performance athlete, personal trainer or just working out at home, the G6 is the complete all-in-one strength training solution. The G6 combines all of the benefits of a power rack, functional trainer, Smith Machine, leg press, chin up station, dip station, core trainer, suspension trainer, and low row to offer supreme safety, versatlity and convenience.
1. All in one
The comprehensive training solution. Only the Force USA G6 has this quantity and quality of strength training features.
2. Functional trainer
The G6 is a functional trainer/cable crossover packed with additional features. Perform over 75 different exercises. 46 height positions offer shoulder, arms, chest, back, core and leg exercises. Cable movement is fluid via commercial grade pulleys, and cable attachments are included.
3. Smith Machine
Comfortable and safe lock and release of the bar. Commercial grade guide rails provide ultra-smooth movement. Safety catches allow you to max out your training load without needing a spotter.
4. Power rack
Commercial grade J-hooks and safety elements are designed to handle the heaviest loads, whilst also protecting your barbell.
5. Chin up station
Ergonomic multi-grip chin up and pull up station, with a massive 770lbs weight rating. Knurling grips are positioned for wide-grip, close-grip, underhand, overhand and varied movements.
6. Suspension trainer
Great for functional training, the suspension trainer ring is compatible with packages sold separately, such as TRX®.
7. Attachments storage
The G6 includes built-in storage for your barbells, weight plates, and cable attachments to keep your training space tidy.
8. Band peg
The G6 comes with band pegs positioned for resistance or assistance. Training with bands can boost your 1RM, and take your powerlifting to the next level.
9. Weight booster
Only the Force USA G6 includes 2 x 221lbs weight stacks with tri-x-expansion ports. Adding optional multiplier expansion bands can dramatically increase weight stack resistance further.
10. Expansion ready
Beware of imitators! Make sure it's Force USA for the best quality AND compatibility with all future Force USA expansion items.
11. Steel force
Only the best grade steel is used in every component to ensure your G6 is of the highest quality and built to last.
12. Ecocoat
Eco-friendly commercial grade powder coat, followed by a clear coating, gives durable and long-lasting protection.
13. Forged core
Top of the range 6.2mm nylon coated mil spec aircraft quality cables are tested to 2000lbs. Steel alloy thimbles end in machine sealed clamps for the ultimate and safest workout.
14. Laser cut
Components of the G6 are laser cut to be precision perfect. Structural integrity and easy assembly are guaranteed.
15. Full body training
Train your whole body in one session. With so many options possible, you can perform full body training in the most efficient and effective manner.
Training Options:
Strength
Power
Bodybuilding
Muscular endurance
Glycolytic efficiency
Concentric
Eccentric
Compound
Isolation
Plyometric
Slow-twitch
Fast-twitch fibre
FAQs
How does the G6 compare to the G12?
In addition to offering a wider interior working space, the Force USA G12 offers a counterbalanced Smith Machine bar that counteracts the weight of the bar. The pulley ratio is a 1:1 ratio, which means that if you have 100lbs loaded the resistance is 100lbs. The G6 is 2:1, which means that if you have 100lbs loaded the resistance is only 50lbs.
Does it come with a bench or a barbell?
No, it doesn't. Benches and barbells are available for purchase separately.
Does it come with weights?
Yes, it includes 2 x 220lbs weight stacks for the functional trainer. However, the Smith Machine requires additional bumper plates, available for purchase separately.
What size weights fit this unit?
The barbell on the Smith Machine uses Olympic plates.
Can I do lat pulldowns on the G6?
Yes, you can. The G6 includes a knee holder attachment and a lat pulldown bar.
Can I do squats using the spotter arms or the Smith Machine?
Yes, you can use both. You can squat with your own barbell using the J-hooks and spotter arms outside of the rack. You can also use the safety hooks and stoppers that are built into the Smith Machine.
Are the cable crossovers far enough apart to work your chest effectively during flyes?
The pulley uprights are 41 inches (104cm) apart. The pulleys freely rotate on the uprights, so if you stand outside of the cage you can effectively start your flyes at a wider angle.
Product features
American innovation and design
Superior quality, strength and stability
Integrated weight stacks
2 x 221lbs weight stacks
Commercial grade pulleys and cable attachments.
Commercial grade guide rails for ultra-smooth movement
Ergonomic multi-grip chin up/pull up station
Extremely heavy gauge structured rolled steel tubing
Eco-friendly commercial grade powder coat, followed by a clear coating
Top of the range 6.2mm nylon coated mil spec aircraft quality cables tested to 2000lbs
Precision perfect laser cut components
Maximised structural integrity and easy assembly
In the box:
J-hooks with rubberised inserts
Spotter safety arms with rubberised inserts
Multi-grip dip handles
Leg press attachment
Multi-grip chin up Bar
Olympic lock collar
Knee support for lat pulldowns
Lat pulldown bar
Functional training bar (short)
Handles for cable crossovers
Shiver bar
Tricep pressdown bar
Core trainer
Suspension trainer stirrup
Abdominal belt
Small grip frame
Push bar
Tricep pulldown rope
4 x band pegs
6 x weight plate holders with Olympic collars
Bar storage
8 x storage hooks
35+ exercise chart
Weight plates sold separately
Specification
Cable pulley ratio: 2:1 100kg load = 50kg resistance
Maximum weight on Smith Machine: 350kg (772lbs)
Maximum weight on power rack: 450kg (992lbs)
Minimum ceiling height: 254cm to allow for a chin up (100 inches)
Product dimensions (assembled): W: 182 x D: 160 x H: 231 cm (72 x 63 x 91 inches)
Interior working space: W: 91 x D: 94 x H: 216 cm (36 x 37 x 85 inches)
Product weight: 425kg (937lbs)
Weight stacks: 2 x 100kg total (2 x 221lbs)
Installation: optional extra
Box Dimensions (cm)
Crate 1/2 222 (L) x 87 (W) x 41 (H) 248kg (GW)
Crate 2/2 66 (L) x 62 (W) x 29 (H) 248kg (GW)
Frame

Lifetime Home Warranty on Frame
Light Commercial Warranty (supervised low volume usage less than 6 hours per day average) Available on Selected Units.
Moving Parts (Wheels, Pulleys and Cables)
2 Years unless otherwise stated.
Labour
1 Year (UK mainland only).
If you live in the UK mainland, you are covered for both labour and spare parts within the first year. Thereafter you will be charged only for labour and the cost of a technician getting to you if you need a technician. Many small parts are easy to replace.
Technical labour is spread across a number of highly qualified and specialised teams. As such, home and business visits need to be scheduled and may involve significant travelling arrangements. The average time period from reporting a fault until it is resolved will vary according to season, demand and where you live. This will be on average between 5 and 14 days.
It is highly likely that the engineering and customer care team will call you to try to resolve your problem before an engineer visit is arranged.
If the problem can be solved by simply sending you a part which could reasonably be replaced without an engineer then we reserve the right to do this.
0% Interest free credit - Spread your payments over 12 or 24 months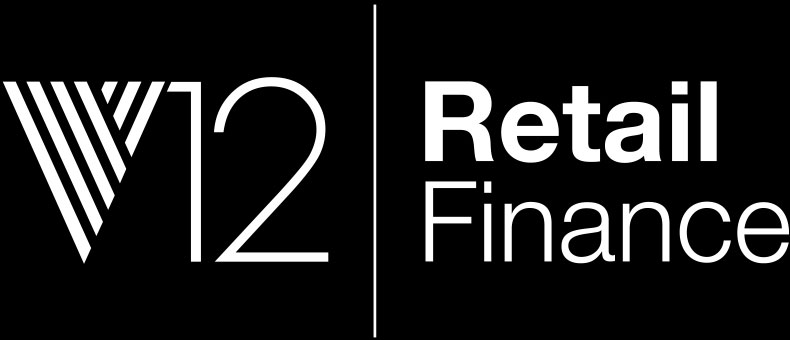 Your new home gym is just a few simple clicks away
Whether you're after a brand new treadmill, a complete home gym or wellness products we've got a range of payment options to help you spread the cost. Spend £1000 or more on any items with us (even discounted items) and you can apply for 0% finance. It only takes minutes and all that is required is a 10% deposit.
0% interest free credit - spread your payments over 12 or 24 months, minimum purchase price £1000.
Please click on a question below to expand:
Our online application form typically takes less than 3 minutes to complete, you can also apply instore or speak to our sales team. Your application is then instantly sent to the finance company and they will typically respond with their decision in around 10 seconds. Some applications may take longer to process. If for any reason we can't give you an instant decision you will be notified on screen as part of the application process and also by e-mail, with a follow up e-mail as soon as a decision is confirmed.
Must be over the age of 18
You, or your partner is in permanent paid employment (over 16 hours per week), retired (receiving a pension), in receipt of a disability benefit or self-employed
Has been resident in the UK for at least 3 years and will continue their residency in the UK
Has a debit or credit card in their name and registered to their address (you'll need this to match the address used to complete the identity verification)
You must have a UK bank account capable of accepting Direct Debits
Has a Bank or Building Society current account (you'll need this to complete the direct debit instruction)
You have the right under section 66A of the Consumer Credit Act 1974 to withdraw from the agreement without giving any reason before the end of 14 days (beginning with the day after the day on which the agreement is made or, if later, the date on which we will tell you that we have signed the agreement). If you wish to withdraw you must give the finance company notice in writing or by telephone or email. The name of your finance company will be clearly shown on your credit agreement (see contact details below). Please note that if you do give notice of withdrawal, you must repay the full amount of the credit without delay and in any event by no later than 30 days after giving notice of withdrawal. If you want to settle the loan after the 14 day cooling off period, you may do so but you will also have to pay interest accrued from the date the agreement was made until the date you repay it. If you wish to pay by debit card please telephone the finance company. If you wish to pay by cheque please send it by first class post to the finance company. Please allow 10 working days from the day you post the cheque to allow time to process the payment.
V12 Retail Finance Limited
20 Neptune Court
Vanguard Way
Cardiff
CF24 5PJ
Tel: 02920 468912
Email: operations@v12finance.com
Yes. A credit check forms part of the automated decision making process and is part of a responsible lending policy.
Yes. You must have a UK bank account capable of accepting Direct Debits.
Yes, a minimum 10% deposit is required, if you wish to you can pay up to a maximum deposit of 50%.
Your monthly repayments are collected by Direct Debit.
You have the right to repay all or part of the credit early at any time - you should contact V12 Finance for details by phone, e-mail or letter at the following:
V12 Retail Finance Limited
20 Neptune Court
Vanguard Way
Cardiff
CF24 5PJ
Tel: 02920 468912
Email: operations@v12finance.com
The total cost of the loan is shown clearly on the finance agreement.
If you fail to pay any amount you owe under the Credit Agreement by the date it is due, the finance company may charge you interest on that amount, they may also levy additional fees - details of these can be found in your copy of the credit agreement which is available to you as part of the application process and also supplied to you as part of the welcome pack you will receive following acceptance of finance.
The first payment is typically due 30 days following the date of delivery of your order.
The APR is shown clearly on the credit summary (in the top right hand corner of the screen) throughout the credit application process. It is also shown clearly on the credit agreement itself. The APR for Interest free credit is 0%.
To apply for one of our credit options you must meet the following criteria:
Over 18 years of age
A UK resident with at least 3 years continual address history
Be in full time employment, unless retired, or unemployed with a spouse in full time employment
Have a UK bank account capable of accepting Direct Debits
The goods must be delivered to your home address (submitted on your application)
Commercial leasing options
| | |
| --- | --- |
| Lease Term | 2 years |
| Weekly Payment | £32.91 |
| First Payment | £142.63 |
| 23 Monthly Payments | £142.63 |
| Total Cost | £3,423.00 |
| Tax Relief @ 19% | £650.37 |
| Net cost of Finance | £2,772.63 |
Benefits of leasing
Fixed rates for the duration of agreement
Major tax benefits - each payment Is 100% tax deductible
The equipment can be earning your next payment from day one
No need to have bank loans, overdrafts or pay cash
Fast application turnaround
Spread the cost of your equipment purchase
Protect existing lines of credit and preserve cash flow for business growth
All payments shown are subject to businesses trading over 3 years, status and VAT. The tax relief shown is for illustration purposes only. Please contact us to discuss how tax relief can work for you or alternatively your accountant will be able to clarify matters for you. Please note there is a documentation fee due with your first lease payment. Options are available at the end of the lease; contact us for more info.