Glutebuilder® Power Band Package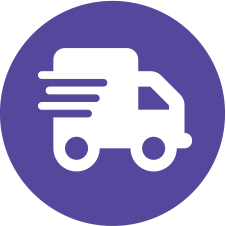 Same day shipping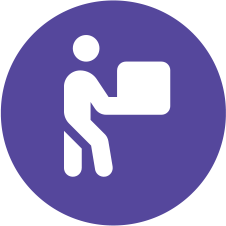 Free shipping on orders over £250
Description
The Glutebuilder® is a versatile, space-saving product that can be used to perform over 30 different free weights and glute training exercises. It is German manufactured to the highest standards and ASTM certified. It is ideal for personal training, small group classes, and all users. Exercises can be performed on the Glutebuilder® using only body weight or resistance bands to begin, then progressed with the addition of weights, more advanced resistance bands and exercises, and a Half Rack.
The Glutebuilder® addresses challenges normally associated with performing the barbell hip thrust using the Glutebuilder® Meraki. It features a height-adjustable bench fixed to two lateral supports over an anti-slip platform. This ensures the bench does not move during exercise, and the supports allow the barbell to be rolled and positioned on to the user's hips with ease. The Glutebuilder® incorporates integrated weight plate horns and resistance band hooks, making it an all-in-one product to perform all core free weights glute exercises.
Product features
Made out of 100% NATURAL LATEX RUBBER.
MULTILAYERED. Unlike cheaper and conventional bands made using a mould, the multi-layered bands last longer and most important, it prevents from snapping if the band is damaged or worn out.
Not oily, not smelly
Unrivalled life span and durability.
Perfectly suitable to be used along with the Glutebuilder® Meraki and Glutebuilder® Ultimate Rack
Train everywhere, regardless your fitness level performing hundreds of different whole-body exercises.
Specification
2 x GLUTEBUILDER® POWER BAND – PURE CORAL – EXTRA LIGHT
2 x GLUTEBUILDER® POWER BAND – PURE PURPLE –LIGHT
1 x GLUTEBUILDER® POWER BAND – PURE VIOLET –MEDIUM
1 x GLUTEBUILDER® POWER BAND – PURE LIGHT BLUE –HEAVY