Gym Gear Perform Series Adjustable Hi/Lo Pulley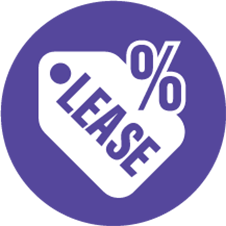 Commercial leasing - Find out more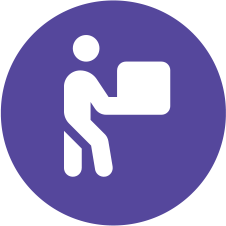 Free shipping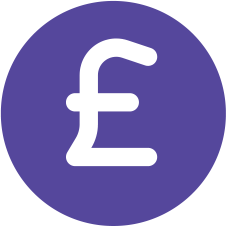 Price match guarantee
Description
Gym Gear, established in 2004, combines high performance fitness equipment with advanced technology at affordable prices. The company is held in high esteem, throughout the UK and Ireland, by the numerous commercial facilities it has supplied and installed equipment for. The Gym Gear ethos is based on knowledge, experience and support. You can be sure that, when selecting Gym Gear products, reliability and durability come as standard.
Gym Gear provides unrivalled comfort and versatility in its perform Series machines. The extensive range of ergonomic treadmills, cycles and rowers keeps the athlete engaged, connected and in control with the most user-friendly equipment. Gym Gear's cardiovascular Performance line has superb asset and body management features, along with stunning, Virtual Go interactive software. Gym Gear is revolutionising the approach to studio fitness, offering the most entertaining and exhilarating workout experiences at impressive affordability.
The Perform Series High/ Low Pulley permits complete freedom of movement, allowing for a nearly endless variety of resistance training options, increasing users strength, power, coordination and balance. The multi-functional, compact design makes the High/ Low Pulley the perfect addition to any fitness facility.
Product features
Tube:

Tube of the functional part is primarily at a 3mm thickness. The weight stack cage is with D-shape tube size: 95 x 81.1 x 3mm and a racetrack tube size: 50 x 100 x 3mm which ensure ultra-durability and stability.

Shrouds:

Translucent ABS shroud at a thickness of 3.2mm ensures ultra-durability and shock resistance.

Cable:

Self-lubricate American loos™ cable with nylon-coated 12 complex fiber ensures service life more than 250 thousand times.

Bottle Holder:

The bottle holder fixed on the cage is within reach.

Adjustment:

Adjustable pulley height to allow easy operation and comfort for a wide range of exercises.

Handles:

Ergonomic handlebars in TPV material with aluminium ring limit offers comfort and security during a workout.

Dynamic Components:

All dynamic components are shielded for safety purpose.

Pre Stretch:

Lathed pulley with a bearing of less tolerance ensure smooth movements.

Safety:

Meets EN957 safety regulation
Specification
Rating

Commercial

Product Weight

93.9Kg

Assembled Size

L 145 x W 124.5 x H 235 cm

Product Code

GG-PERFORM-26

Adjustments

Adjustable pulley height to allow easy operation and comfort for a wide range of exercises

Weight Stack

106kg

Shroud

Translucent ABS shroud at a thickness of 3.2mm ensures ultra-durability and shock resistance

Tubing

Tube of the functional part is primarily at a 3mm thickness. The weight stack cage is with D-shape tube size: 95 x 81.1 x 3mm and a racetrack tube size: 50 x 100 x 3mm which ensure ultra-durability and stability
Commercial leasing
Benefits
Fixed rates for the duration of agreement
Major tax benefits - each payment Is 100% tax deductible
The equipment can be earning your next payment from day one
No need to have bank loans, overdrafts or pay cash
Fast application turnaround
Spread the cost of your equipment purchase
Protect existing lines of credit and preserve cash flow for business growth