HOLD STRONG Athletic Rack Pro
Contact us for a quotation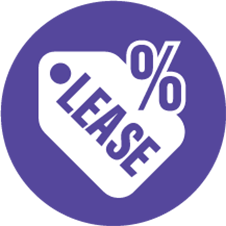 Commercial leasing - Find out more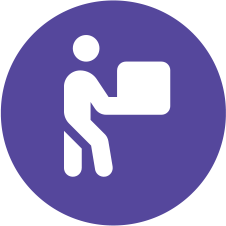 Free shipping on orders over £250
Description
HOLD STRONG Fitness GmbH is a project that originated in 2015 in Dortmund, Germany, with the ethos "To deliver the most functional and versatile equipment that doesn't yet exist, one must simply create it." The company first started with the production of high end pull up bars, and has recently taken the next step into the functional fitness market. Functional Rigs have evolved in every size, shape and colour imaginable to HOLD STRONG's unsurpassable level of precision manufacturing and quality. HOLD STRONG is forward-looking with a holistic approach to training that has given rise to one of the most exciting and inventive ranges of equipment in the industry. Perfect for both home and commercial fitness studios, HOLD STRONG's racks, weights, plates, intelligent solutions and fun, innovative, ever-expanding range of functional accessories offer the complete fitness package, with durability and affordability guaranteed.
Our Athletic Rack Pro accommodates the functionality of an entire gym in just a few square meters. The combination of rack, multi-press and pull-up bar allows a complete strength and fitness training alone or in pairs. Including window holder for a tidy environment at all times – in the home gym or in professional use.
Product features
What stations are included in the Athletic Rack Pro?
The HOLD STRONG Fitness Athletic Rack Pro is one of our most versatile strength training products. The innovative design combines a rack, a multi-press (Smith Machine) and a pull-up bar for self-weight training in a maximally compact way. So the entire body can be fully trained – for powerlifters, weightlifters, bodybuilders, martial artists, etc. The Athletic Rack Pro also allows training as a couple or in a small group.
What are the advantages of the multipress?
In the multi-press, all common barbell exercises are possible. The special feature: The dumbbell bar is guided in the vertical movement. As a result, the sequence of movements is less complex. Thus, beginners can approach exercises such as squats, lunges or bench presses in a safe environment. Of course, the Smith Machine is also suitable for advanced users; On the one hand, it allows the athlete to move more weight than during free exercise and thus to set strong muscle building stimuli. On the other hand, the target muscle can be targeted particularly well and the "muscle feeling" can be improved.
Since the bar can be placed in the multi-press at any time in one of the clipboards, a risk-free training is also possible without a training partner, who can intervene in muscle failure.
Tip: The multipress is also suitable for more exotic exercises that cannot be performed with the free barbell, such as the horizontal leg press or the dynamic bench press for more explosive power – a great training tool for martial artists, handball players, footballers, etc.
Which exercises can be performed on the Power Rack?
The integrated rack is suitable for all common barbell exercises, for example:
Squat
Front squat
Bench press
Shoulder press
Split Jerks
Lunges
Deadlifts from the rack
The uprights are perforated at full height. With the included J-Cups, a dumbbell rack can be set at any level and adjusted again at any time – in seconds.
The advantages of cable pull training
The HOLD STRONG Athletic Rack Pro includes a built-in cable pulling station. The cable pull training is particularly popular with bodybuilders, but is suitable for muscle building and supplement training of any sport. The advantages:
Bilateral or unilateral training possible – perfect for asymmetrical

muscle development or injuries Great muscle feeling especially in isolation exercises, e.B. for the triceps
Infinite variety of exercises from full-body exercises to

injury rehabilitation and prevention Joint-friendly
Simple movement sequences even for the complete sports newcomer
Particularly suitable for reduction sets thanks to weight adjustment in seconds
The two-sided cable pull can be adjusted in height and swivelled as desired. Each side offers a weight block of 100 kilograms each with fine gradations. Thus, a performance- and exercise-adapted training is possible at any time.
Which weight discs fit on the Plate Holder?
The plate holders can be used with any disc that has a 50 mm holder, e.B metal discs, bumper plates, fractional plates or training plates.
Athletic Rack Pro Application and Requirements
The HOLD STRONG Fitness Athletic Rack Pro is suitable for commercial use, e.B. in gyms, sports clubs or authorities. The materials and careful construction ensure durability even with daily, heavy training in a small group.
Of course, the ambitious Homegym owner should also feel addressed. The maximum space-saving design also fits into private spaces such as basements or dry garages. Load-bearing walls or ceilings are not necessary. A ceiling height of 2.5 meters is sufficient. On customer request, we also build the rack niedrieger.
The rack is not suitable for outdoor use.
HOLD STRONG Fitness Athletic Rack Pro at a glance
Combination device consisting of rack, multipress (Smith Machine), pull-up bar and plate holder
Minimal space requirement
High-quality coated stainless steel
Perfect workmanship for wear-free use in daily training
Rack with adjustable dumbbell rack including J-Cups
Smooth-running multi-press including rod and safety shelf
Two-sided cable pull with a total of 200 kilograms of weight blocks
Ergonomic pull-up bar with different grip types and widths
Integrated plate holders for all 50 mm weight discs
Neutral black with HOLD STRONG logo plate (design adjustments possible on request, see examples)
Freestanding – no screw connection necessary
Designed in Germany, Made in Europe
Fair price-performance ratio
Various accessories available in the shop
Specification
Manufacturer - HOLD STRONG Fitness
Dimensions - (HS.AR.CSMP-216: 1970 x 1760 x 21600mm (WxDxH) / HS.AR. CSMP-240: 1970 x 1760 x 2400 mm (WxDxH)
Weight block - Standard 2x 90 kg On request 2x 100 kg to 125 kg (Ratio 2:1)

We offer you the possibility to adapt the colours of the uprights and details of the elements to the colours of your corporate identity at no extra charge and to integrate your logo to strengthen the identity of your brand.

Made in Germany
Warranty - 2 years, lifetime frame
Stages
Multi press incl. weight plate rack
Cable pulls system
Squat Rack (J-Cups incl.)
Pull-up station
Commercial leasing
Benefits
Fixed rates for the duration of agreement
Major tax benefits - each payment Is 100% tax deductible
The equipment can be earning your next payment from day one
No need to have bank loans, overdrafts or pay cash
Fast application turnaround
Spread the cost of your equipment purchase
Protect existing lines of credit and preserve cash flow for business growth