HOLD STRONG Barbell Rack 5 Bars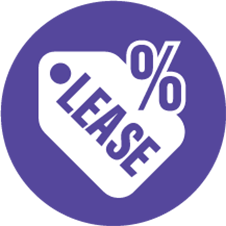 Commercial leasing - Find out more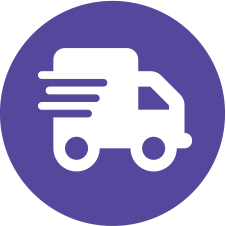 Same day shipping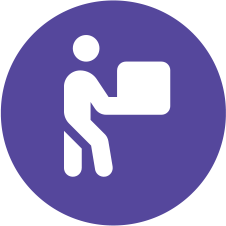 Free shipping on orders over £250
Description
HOLD STRONG Fitness GmbH is a project that originated in 2015 in Dortmund, Germany, with the ethos "To deliver the most functional and versatile equipment that doesn't yet exist, one must simply create it." The company first started with the production of high end pull up bars, and has recently taken the next step into the functional fitness market. Functional Rigs have evolved in every size, shape and colour imaginable to HOLD STRONG's unsurpassable level of precision manufacturing and quality.
HOLD STRONG is forward-looking with a holistic approach to training that has given rise to one of the most exciting and inventive ranges of equipment in the industry. Perfect for both home and commercial fitness studios, HOLD STRONG's racks, weights, plates, intelligent solutions and fun, innovative, ever-expanding range of functional accessories offer the complete fitness package, with durability and affordability guaranteed.
Product features
Freestanding shelf for all Olympic barbells and our sought-after Specialist Bars. Depending on the version, up to 10 dumbbell bars can be stored neatly.
Specification
Bar holder Variant – Manufacturer – HOLD STRONG Fitness
Dimensions (L X W X H) – Small: 128 x 40 x 22.5cm / Large: 228 x 40 x 22.5cm
Colour / Branding – Colour selection according to RAL possible at no
Material – Steel S235
Coating – High quality powder coating
Mounting type – The barbell stands can be set up free-standing. It is recommended to anchor the bar holder in the ground.
Large – for 10 dumbbell bars, Small – for 5 dumbbell bars
Bar holder Variant – Manufacturer – HOLD STRONG Fitness
Dimensions (L X W X H) – Small: 128 x 40 x 22.5cm / Large: 228 x 40 x 22.5cm
Colour / Branding – Colour selection according to RAL possible at no
Material – Steel S235
Coating – High quality powder coating
Mounting type – The barbell stands can be set up free-standing. It is recommended to anchor the bar holder in the ground.
Large – for 10 dumbbell bars, Small – for 5 dumbbell bar
Warranty - 2 years lifetime frame
Commercial leasing
Benefits
Fixed rates for the duration of agreement
Major tax benefits - each payment Is 100% tax deductible
The equipment can be earning your next payment from day one
No need to have bank loans, overdrafts or pay cash
Fast application turnaround
Spread the cost of your equipment purchase
Protect existing lines of credit and preserve cash flow for business growth