HOLD STRONG Cable Pull Station Attachment
Contact us for a quotation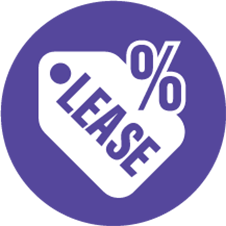 Commercial leasing - Find out more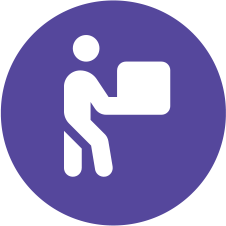 Free shipping on orders over £250
Description
HOLD STRONG Fitness GmbH is a project that originated in 2015 in Dortmund, Germany, with the ethos "To deliver the most functional and versatile equipment that doesn't yet exist, one must simply create it." The company first started with the production of high end pull up bars, and has recently taken the next step into the functional fitness market. functional rigs have evolved in every size, shape and colour imaginable to HOLD STRONG's unsurpassable level of precision manufacturing and quality.
HOLD STRONG is forward-looking with a holistic approach to training that has given rise to one of the most exciting and inventive ranges of equipment in the industry. Perfect for both home and commercial fitness studios, HOLD STRONG's racks, weights, plates, intelligent solutions and fun, innovative, ever-expanding range of functional accessories offer the complete fitness package, with durability and affordability guaranteed.
Our cable pulls stations for the ELITE Rig series provide even more variety in strength training. Because the training with the barbell and the cable pull complements each other so well, we offer an uncomplicated solution for quick attachment – now also with a practical cover for the weight block.
Product features
Available cable pulls stations to complement our ELITE rigs, we offer five different variations for cable pull training:
Cable pulling station
Dual cable pull
Lat train station
Rowing station
Dual rowing station
Advantages of cable pulling
At the cable pulling station, various exercises can be carried out in one and both ways. Small muscle groups such as biceps, triceps, abdomen or individual shoulder heads can be trained particularly well on the cable. However, compound exercises such as squats or deadlifts are also possible.
Thus, a functional full-body workout can be put together at just one station. The training weight can be adjusted in seconds thanks to the plug-in system. The cable pull offers a good compromise between guided movements on the machine and exercises with free weights, which often overwhelm beginners in their complexity. On the cable pull, everyone succeeds in getting started with weight training as simple as it is effective.
Advantages of dual cable pulling
The dual cable pull contains two handles that can be moved independently of each other. This makes it ideal for people with natural or injury-related imbalances: In bilaterally performed exercises, the stronger side of the weaker side no longer unintentionally takes over the work.
The training on the dual cable pull is also coordinatively somewhat more demanding than at the usual cable pull station and prepares the beginner well for working with free weights.
Training at the lat train station
At the lat pull station, lat pulling can be performed in all variants: to the chest, into the neck, with tight grip, wide grip, with different ranges of movement, etc. Lat pulling contributes particularly to the development of the latissimus and thus to a V-shape of the upper body. It is a useful supplement or alternative to pull-ups, which can also be done by sports novices at any time.
The rowing train station
The lat pull as a vertical pulling exercise should always be supplemented by at least one horizontal movement. This not only improves the width of the back, but also the density and depth. Rowing at the rowing station is one of the most popular variants. The exercise, performed while sitting, allows total focus on the targeted muscle groups and offers a muscle sensation that is also highly appreciated by advanced athletes.
Advantages of the dual rowing train station
Analogous to the dual cable pull, the dual rowing station also allows both arms or body halves to work independently of each other. Thus, the second-efficient bilateral exercise execution can be maintained and at the same time uneven muscular developments can be worked on.
With which handles can the HOLD STRONG cable pulling stations be used?
Our cable pulls and lat hoists can be used with all common handles. Thanks to the carabiner system, each handle can be easily removed and replaced. A large selection of grips for each exercise can also be found in our HOLD STRONG online shop.
With which devices are the stations compatible?
The cable pull stations are compatible with all products of our ELITE-Rig series. Installation is simple and possible without special tools.
Can the cables also be used without a rig?
Yes, free-standing use is also possible. For this purpose, two HOLD STRONG Uprights must be ordered. If you have any questions, please do not hesitate to contact our support team.
How much weight is included in the stations?
The following weight blocks are offered as standard:
Cable pull: 90 kilos
Dual cable pull: 85 kilos
Lat pull: 100 kilos.
Rowing pull/dual rowing train: 100 kilos
The gradation takes place in 2.5- and 5-kilogram steps, so that a gradual progression of the training weight is possible.
Optionally, an expansion up to 125 kg is possible. The weight gradations can also be individualized – please contact our competent support team.
Benefits of the protective cover
The protective cover of the weight blocks is visually appealing. The cladding increases safety during use and protects against dust and dirt.
HOLD STRONG Fitness cable pull stations at a glance:
Four variants for cable pull training to choose from:
Compatible with all HOLD STRONG Fitness ELITE rigs
Free-standing use also possible
Easy installation without special tools
Smooth-running cable routing
Compatibility with all cable pull handles.
Up to 125 kilograms weight block available
Unbreakable cover for safety and dust protection
Individualization on request
Specification
Manufacturer - HOLD STRONG Fitness GmbH
Height - 2375 mm
Made in Germany
Warranty- lifetime frame, 2 years parts
We offer you the possibility to adapt the colours of the uprights and details of the elements to the colours of your corporate identity at no extra charge and to integrate your logo to strengthen the identity of your brand.
Cable Variation - Cablepull station height adjustable, Dual cable pull station height adjustable, Rowing pull station, rowing dual pull station height adjustable, Lat pull station (Lat pulldown)
Weight plates - Dual cable pull: 13x 5 kg + 6x 2.5 kg + Top Plate = 85 kg Cable pulling station: 15x 5 kg + 4x 2.5 kg + Top Plate = 90 kg Lat pulling station: 19x 5 kg + Top Plate = 100 kg Rowing towing station: 19x 5 kg + Top Plate = 100 kg Rowing towing station: 19x 5 kg + Top Plate = 100 kg Optionally expandable to 125 kg
*Weight plates can be adjusted according to requirements.
Other weight variants are also possible on customer request.
Assembly
The cable pull station is compatible with all ELITE rigs. The station is simply mounted on the Elite Upright.
In the case of free-standing installation, two additional ELITE Uprights must be ordered. Our team will help you with the compilation.
Grips
Various handles are available in our shop.
Accessories
Various handles for your cable pull are also available in our shop.
Commercial leasing
Benefits
Fixed rates for the duration of agreement
Major tax benefits - each payment Is 100% tax deductible
The equipment can be earning your next payment from day one
No need to have bank loans, overdrafts or pay cash
Fast application turnaround
Spread the cost of your equipment purchase
Protect existing lines of credit and preserve cash flow for business growth