HOLD STRONG Outdoor Stainless Steel Rig
Contact us for a quotation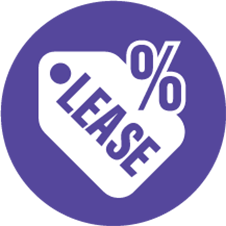 Commercial leasing - Find out more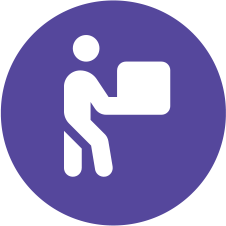 Free shipping on orders over £250
Description
HOLD STRONG Fitness GmbH is a project that originated in 2015 in Dortmund, Germany, with the ethos "To deliver the most functional and versatile equipment that doesn't yet exist, one must simply create it." The company first started with the production of high end pull up bars, and has recently taken the next step into the functional fitness market. Customised rigs have evolved in every size, shape and colour imaginable to HOLD STRONG's unsurpassable level of precision manufacturing and quality. HOLD STRONG is forward-looking with a holistic approach to training that has given rise to one of the most exciting and inventive ranges of equipment in the industry. Perfect for both home and commercial fitness studios, HOLD STRONG's racks, weights, plates, intelligent solutions and fun, innovative, ever-expanding range of functional accessories offer the complete fitness package, with durability and affordability guaranteed.
There is nothing quite like training in the fresh air. Outdoor training is not only healthy, it gives a fresh complexion, releases endorphins and boosts vitamin D production. In the home garden, restrictions such as ceiling heights, room depths, non-load-bearing walls and sensitive floors do not play a role. Our HOLD STRONG Outdoor Rig made of stainless steel has been specially designed for training in all weather conditions, all year round. It is made of powder-coated stainless steel and is therefore completely corrosion-protected, able to survive rain, snow and hail unscathed. High-quality welding, special construction and anchoring also ensure storm resistance. Fine details make the Outdoor Rig the new favourite place of every athlete. Used in pure strength training, in cross-workouts, alone, in pairs or in a small training group, this rig is perfectly equipped for varied, intensive training.
With a width and depth of 1.22 metres, the Outdoor Rig is also suitable for smaller gardens. It is important that the construction is securely anchored in the ground. For this we recommend point or strip foundations at least 50 × 50 cm with a depth of at least 60cm, but preferably 80cm. The training surface should be laid out with floor protection mats. The HOLD STRONG Outdoor Rig is designed for use in fitness training and is not designed for public places and playgrounds. The area must not be accessible to children. However, it is quite suitable for personal trainers and cross-training boxes, for members to train in the open air in the summer. Many small details make the Outdoor Rig the new favorite place of every athlete. Used in pure strength training, in cross-workouts, alone or in pairs or in a small training group, this rig is perfectly equipped for intensive training.
What's included?
As standard, the Outdoor Rig comes with two uprights and two supports, specially designed for stability. The uprights are perforated over their entire height, so that use of a dumbbell rack is possible on different levels, depending on the exercise and height of the athlete. Included in the delivery are two J-Cups, with which the dumbbell rack can be varied with just one movement, as well as two single bars, which both connect the uprights stably with each other. These can be used for pull-ups and many other weight exercises. The second single bar can be mounted on the supports at different heights and used for special exercises such as push-ups, jumping bar muscle-ups, Australian pull-ups and the rim upswing. As an extra, the Outdoor Rig comes with a double wallball target. The wallball target is easy to install and marks the standard height for both male and female athletes from international cross-fitness competitive sports.
The high version
We also offer our outdoor rig in an extra-high version, with a total height of 3.80 m. Gymnastic rings can be attached to the integrated shrimp trawler. The height is sufficient for kipping ring muscle ups, even for the tall athlete. The HOLD STRONG Outdoor Rig can even be extended to a total height of 4.30 metres, offering optimal conditions for rope climbing.
Exercises
The outdoor rig will make the heart of every cross-fitness fan beat faster. It is perfect for combined strength and conditioning training. The rig can be used for barbell exercises such as backsquats, front squats and bench and shoulder press. Depending on the selected variant, the following bodyweight execises are also possible:
Pull ups
Chest to bar pull ups
Bar-muscle ups
Ring-muscle ups
Ring dips
Skin the cat
Rope climb and legless rope climb
Equipment for the outdoor rig
All HOLD STRONG rigs are designed for barbell training. The rig width allows use with any commercially available Olympic barbell. If you have just started equipping your home gym, you will find sets from our professional Olympia Bar and weight discs in various designs. To exploit all the possibilities of our outdoor rig, we recommend buying gymnastic rings and straps, a climbing rope and wall balls. Depending on the soil conditions, suitable soil protection should also be considered. Other great additions iclude
Flat bench
Dumbbells
Kettlebells
Corebags or Bulgarian bags
Skipping rope
Rowing ergometer or ski ergometer
Product features
Stainless steel for year-round outdoor training for garden and studios
Consistently perforated uprights including J-cups for variable dumbbell rack
Variably mountable single bar
Double wallball target for men and women included
Expandable for gymnastic rings and climbing ropes, available separately
Customisation possible
Rustproof, durable and flexibly adaptable
To be anchored on concrete foundations
Barbells, weight discs and floor protection available separately
Powder-coated stainless steel
The high version has a total height of 3.80m, which can be extended to 4.30m
Rear pull-up bar can be mounted at different heights
Pull-up bar can be used for rowing and push-ups
Specification
Includes:
2 x upright (depending on the variant)
2 x support
1 x double wall ball target
2 x single bar
1 x J-Cups
1 x bracket 1060 (only with high variant)
1x shrimp trawler (only with high variant)
2 x hook for gym rings (only with high variant
Width: 122cm
Depth: 122cm
Standard height: 260cm
Higher rig height: 380cm (which can be extended to 4.30m)
Warranty- lifetime frame, 2 years parts
Made in Germany

We offer you the possibility to adapt the colours of the uprights and details of the elements to the colours of your corporate identity at no extra charge and to integrate your logo to strengthen the identity of your brand.
Commercial leasing
Benefits
Fixed rates for the duration of agreement
Major tax benefits - each payment Is 100% tax deductible
The equipment can be earning your next payment from day one
No need to have bank loans, overdrafts or pay cash
Fast application turnaround
Spread the cost of your equipment purchase
Protect existing lines of credit and preserve cash flow for business growth