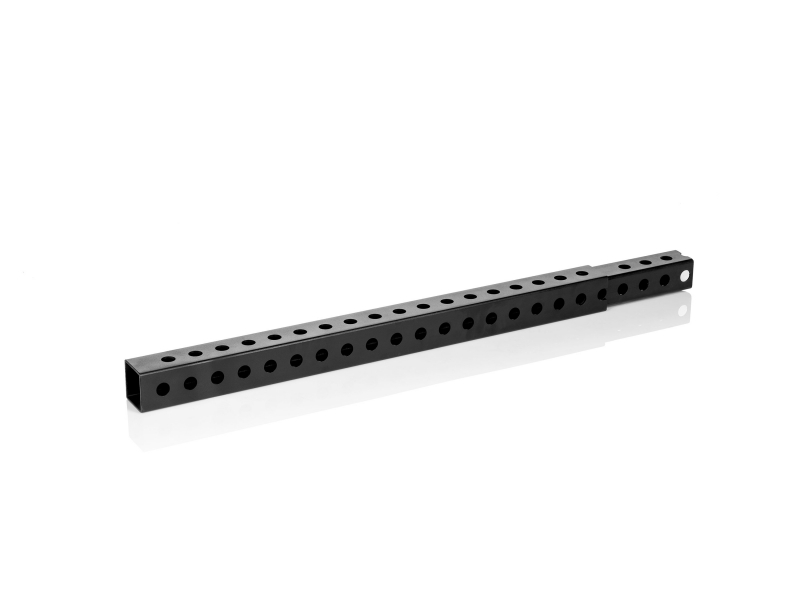 Infinite Extension
Increase the height of your rig or rack
Description
Go higher and get more spots for rings and climbing ropes with the Younix® Infinite Extension. Just slip the extension into any Younix® rig or rack upright and increase its height.
Product features
3 reasons you should choose the Infinite Extension
Go higher
Simply slip the extension into any Younix® upright to raise it to 3.72 metres.
The sky's the limit
You can add infinite extensions on top of one another. Two will reach 4.79 metres and, if you want to, you can keep climbing.
Full customisation
Additional accessories like the Infinite Extension allow you to fully customise your rigs and racks. You can go higher, wider and longer. There are no limits.
Specification
Material: steel
Finish: matt wrinkle black powder coated
Tubing size: 80 x 80 mm
Tubing thickness: 4mm
Hole spacing: 50mm
Set includes: 1 x Infinite Extension and hardware
Standard modularity: Slip into any Younix® rig or rack upright to increase its height to 3.72 metres
Double modularity: Infinite extensions can also be inserted into one another to reach a height of 4.79 metres.
Lifetime warranty: Lifetime against bending or cracking of the steel frame.
Normal wear and tear is not covered by the warranty.