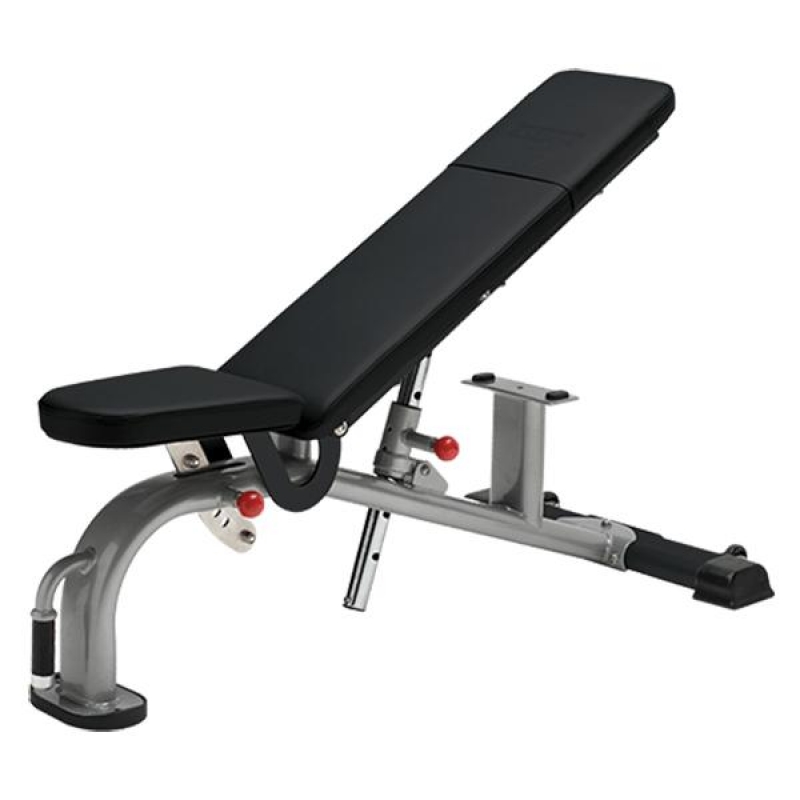 Instinct® Multi-Adjustable Bench
Easy to use. Easy on space.
Description
Whether you're an experienced athlete or a beginner, everyone st a quick, easy and complete workout. The Instinct® Strength offers just that. Each piece welcomes users of all levels with quick and easy adjustments for efficient workouts. Perfectly suited to be a basic strength line or circuit system, Instinct® effectively complements more specialised lines. Users can complete a circuit on their own or with the assistance of an instructor in just 30 minutes. Instinct® Strength offers both single and dual function units to meet the needs of any space or facility. The versatility of Instinct's small footprint also lets you optimise minimal space, whilst blending seamlessly with our cardio line for a cohesive facility look.
Product features
Removable wear strap for extended upholstery life
Adjustable seat and back pads for precise positioning
Dual rollers and hand grip for transport
Rubber feet for floor protection
Specification
Length: 135 cm (53 inches)
Width: 69 cm (27 inches)
Height: 46 cm (18 inches)
Product weight: 40 kg (88 lbs)
Warranty: 10 year warranty on structural frame (not including coatings), 5 years parts on major mechanical components (guide rods, plates, bearings etc...) 1 year on minor mechanical components (plate switches, cables, grips, etc...) 1 year labour and 90 days on upholstery