Keiser M5i Strider Elliptical Machine
Contact us for a quotation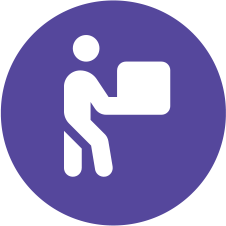 Free shipping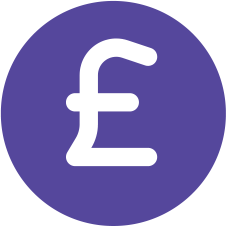 Price match guarantee
Description
For nearly four decades, Keiser has influenced the training of athletes, fitness enthusiasts and rehabilitation experts worldwide with supreme fitness products that unite both components of human performance: the force you produce, and the speed at which you produce it. Since the inception of Keiser Corporation in 1977, Keiser has been at the cutting edge of the fitness industry, and remains there today with a full range of fitness products for the young and the young-at-heart.
From elite testing equipment to strength and stretching machines, Keiser offers it all. More than 80% of the top professional sports teams in the world now train on Keiser machines, including every baseball team in the majors, the soccer champions of nine countries, several American football champions and countless Olympians. They're joined by NASA, Navy Seals, medical experts and rehabilitation specialists, and major gyms like LA Fitness.
With more than 225,000 Keiser indoor cycles sold worldwide, trainers and fitness facility managers agree that Keiser's award-winning, leading-edge cardio M-Series, built on magnetic resistance technology, offers a revolutionary ride.
The M5i Strider is an Elliptical Trainer designed specifically for the Indoor Walking Classes that started in Europe and have now become one of the fastest rising trends in the fitness industry today. Combining the popularity of Elliptical Training with the success of group exercise, the M5i Striding Program is fun and effective fitness for everyone. The compact design of the M5i makes it a great alternative to the larger Ellipticals typically found in the cardio area of clubs, especially when space is a factor. Its elegant, compact, quiet design, and commercial quality will provide the home buyer a lifetime of exercise.
Product features
Magnetic resistance for a smooth and quiet workout
Infinite incremental resistance changes
Dual Placement Stationary Handles and Padded Moving Handlebars
Transport wheels for ease of transport
Adjustable Height
Intuitive, simple to read console displaying Cadence, Power, Kcals, Heart Rate, Ride Time, Odometer, Trip Distance, and Gear, all on one screen
Keiser Integrated Technology using Bluetooth connectivity to record and track progress using our M Series apps
Robust adjustment knobs that require less maintenance than cam-locks
Media Tray, Loose Items Tray, Water Bottle Holder, Stretch Pads
Specification
HEIGHT66" / 1677 mm
WIDTH23" / 584 mm
LENGTH51" / 1296 mm
WEIGHT127 lbs / 58 kg