Keiser Six Pack
Contact us for a quotation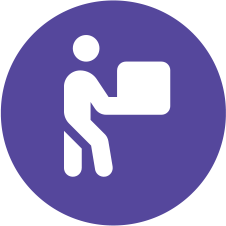 Free shipping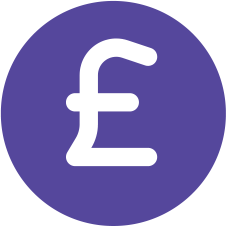 Price match guarantee

Download Product Sheet
Description
For nearly four decades, Keiser has influenced the training of athletes, fitness enthusiasts and rehabilitation experts worldwide with supreme fitness products that unite both components of human performance: the force you produce, and the speed at which you produce it. Since the inception of Keiser Corporation in 1977, Keiser has been at the cutting edge of the fitness industry, and remains there today with a full range of fitness products for the young and the young-at-heart.
From elite testing equipment to strength and stretching machines, Keiser offers it all. More than 80% of the top professional sports teams in the world now train on Keiser machines, including every baseball team in the majors, the soccer champions of nine countries, several American football champions and countless Olympians. They're joined by NASA, Navy Seals, medical experts and rehabilitation specialists, and major gyms like LA Fitness.
With more than 225,000 Keiser indoor bikes sold worldwide, trainers and fitness facility managers agree that Keiser's award-winning, leading-edge cardio M-Series, built on magnetic resistance technology, offers a revolutionary ride.
The Six Pack came about because of requests to configure our Performance Trainers around a column without having to attach the units to the column. The Six Pack turned out to be the perfect solution. It doesn't have to go around a column. It's an ideal way to have six Performance Trainers grouped in the middle of the floor and saves having to mount the Performance Trainers on a wall. The maximum diameter of column the Six-Pack will fit around is 29" (737 mm). If your column, regardless of shape, will fit inside a 29" (737 mm) diameter circle, our standard Six-Pack configuration will fit around it. For columns larger than 29" (737 mm), contact Keiser at +1 559 256 8000 or your Keiser Regional Sales Manager for a quote on a special configuration
Product features
Complete control of resistance levels
Keiser smooth, consistent resistance with virtually zero shock loading
Takes up less space and time with a small footprint and multi-user pieces that allow group training
Unlimited possibilities for training – any load, any speed, any plane
Versatility that allows you to customize your workout
ADA compliant - Section 44 Disabled Access Tax Credit
Specification
HEIGHT87" / 2210 mm
WIDTH65" / 1651 mm
DEPTH57" / 1448 mm
WEIGHT790 lbs / 359 kg
RESISTANCE RANGE0 - 75 lbs / 0 - 34 kg
CABLE LENGTH93" / 2362 mm