Power Plate® Roller™
Contact us for a quotation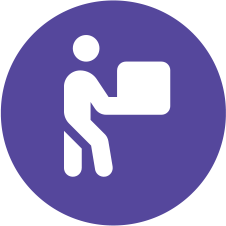 Free shipping on orders over £250
Description
Power Plate training is more efficient than any other traditional exercise, amplifying the benefits of smaller movements, without additional free weights, making it ideal for everyone from beginners to elite athletes. Power Plate is the world's leading medically certified harmonic vibration platform that helps you feel better by stimulating natural reflexes, increasing muscle activation, and improving circulation. Our equipment offers one of the most efficient workouts available—providing a total-body workout in less time than traditional exercise. It's low impact, fun, and best of all, it's accessible to everyone.
Product features
The Power Plate Roller takes classic foam rolling to a new level with three vibrating modes that help you relax and rejuvenate tight and sore muscles.
Specification
Weighing less than 3lbs with a 3 hour battery life, the Power Plate Roller is perfect for placing under your feet, back, and shoulders to help release fascia and promote blood flow to help you warm-up faster and recover more quickly, wherever you are.