Printed Boxing Ring Rope Covers
Contact us for a quotation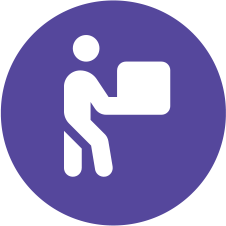 Free shipping on orders over £250
Description
Our rope covers are manufactured from tough waterproof vinyl and can be wiped clean of sweat, blood and grime. They are Velcro attachable, this makes them very easy to fit, in which they will even go over existing rope covers. Suitable for ropes up to 30mm in diameter. We supply the covers to fit the ring, for example for a 16ft outside ring the inside rope area is 14ft.
The rope covers come customised exactly to your design specifications with logos of your choice such as sponsors, club names and club logos as long as they're size permitted. The covers are also available in most colours and colour combinations but always check with us just to confirm. When purchasing this product choose the size you want then checkout as usual. You can then discuss what design, colour or colour combinations you want over the phone with a member of our sales team on 01691888050 or send your requirements to info@cycfitness.co.uk.
Product features
• Waterproof vinyl ring rope covers.
• Customised exactly to your design specifications.
• Approximately 5-6 weeks for delivery.
Specification
If the ring area rope length is different from our size options just choose the nearest size and contact us to let us know the correct dimensions.
Rope Cover Sizes:
10ft, 12ft, 14ft, 16ft, 18ft, 20ft, 22ft, 24ft.