RealRyder ABF8
Contact us for a quotation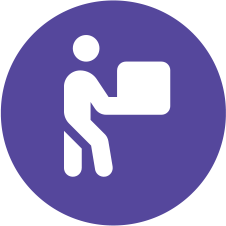 Free shipping on orders over £250

Download Product Sheet
Description
Enough with the traditional indoor bikes that are static, cumbersome, and boring!
They dominated the indoor cycling scene for over two decades offering nothing but the same old one-dimensional training experience. The only true innovative indoor cycling bike on the market. The RealRyder AFB8 leans, oscillates, and steers, effectively simulating outdoor cycling training in order to guarantee a complete physical workout that's far more engaging and fun.
Thanks to the incredible possibilities of frame movement and the positioning of the flywheel in the back, the RealRyder bike offers a tactile, fully functional and fluid riding experience in three essential planes of motion.
Whether you're a cycling nut, fitness freak or a functional training junkie, the RealRyder Bike offers superior biomechanical, physiological and emotional benefits over your everyday stationary bike.
Product features
Increase core strength and stability

Challenge balance, full-body coordination and proprioceptive skills

Recruit more muscles during leaning and steering movements to burn approximately 20% more calories compared to a conventional stationary bike

Improve endurance, speed and agility for sport

Identify and help correct muscle and joint imbalances.
Specification
(LXWXH) 55" X 35" X 17" (140cm X 89cm X 43cm)

Two integrated water bottle holders

Color: Black frame, black shrouding, polished flywheel

Weight: 227 lbs. (102.97 kg.)

Dimensions: 59 x 32 x 42in (150 x 80 x 105 cm)

Net Weight: 227lb

Total Carton/Gross Weight: 252.5 lb. (114.53 kg.)

Cubic Feet: 19.3'