Rubber Roll 10m x 1.25m x 10mm - Black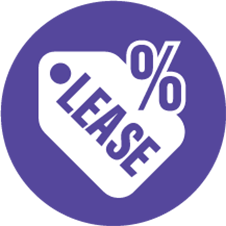 Commercial leasing - Find out more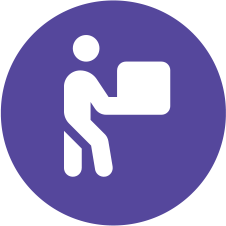 Free shipping on orders over £250

Download Product Sheet
Description
Our 10mm "Pure Black" rubber flooring rolls are a firm favourite with gym and sports enthusiasts, our rubber fitness rolls combine superior quality with colour choice and wide ranging functionality across the board. Rubber gym flooring rolls are perfect for supporting your sub-floor in heavy equipment zones but is also suitable for free weights and functional training activities.
Product features
The "Pure black" sportsflooring is being produced out of 100% recycled black rubber crumb from truck tires. Due to the use of only truck tires this flooring has a very fine surface. This flooring has an asphalt look and is the most interesting in terms of price.
Our highly compact and maximally robust rubber floor covering is immune to moisture and water, rot proof, elastic, insulates against impact sound and is suitable for a wider range of applications: Exhibitions, trade fairs and booths, fitness centers, crossfit, leisure rooms, sports centers, cloakrooms, ice rinks, mountain stations, firing ranges, warehouses, delivery vans and animal transporters, horsecarriers, etc.
Specification
Roll width: 1'250mm
Thicknesses: 10mm (4mm, 6mm, 8mm available upon request)
Length: 10,000mm
Each roll covers: 12.5m2
Tolerances : Length and width ± 1.5%, thickness ± 5%
Properties: Tough elastic, high compression resistance and impact strength, skid and spike resistant, non-slip, high abrasion resistance, comfortable and noise insulating.
Material: SBR rubber granules bonded with PUR
Bulk density: Approx. 980 kg/m3
Ultimate tensile strength pure black: > 1.8 N/mm2 | Elongation at break: 98% (EN 12230)
Compression (DVR): 10 mm: 9% DVR with a compression of 25% (ISO 815)
Max. compression at 5N/mm2: 12mm: 2.32 mm without visible damage Empa
Shock absorption: 6mm: 15.7%, 8MM:17.4%, 10mm: 18.5% & 12mm:21.0% (EN 14904)
Temperature stability: -30° C to +80° C (in resting condition -120° C and for short periods up to +300° C)
Dimensional change after heat exposure: longitudinal 0.15% / Across 0.0% / Warping 0 mm (EN 434)
Thermal conductivity: 0.17W/(mK) (EN 12667)
Fire behaviour: Efl (normal inflammable; B2) (EN 13501) & 6mm: 17dB (EN ISO 10140)
Sound improvement: 8mm: 18dB
Anti-slip property: Class R 10 (DIN 51130) & Class DS (EN 14041)
Dynamic coefficient of friction: µ 0.57 (EN 13893)
Electical properties: -0.7 kV (antistatic) (EN 1815)
Vapour diffusion: Vapour permeable
Chemical behaviour: Resistant to water, numerous diluted acids and alkaline solutions (EN 423) & Chically neutral; UV-resistant
Commercial leasing
Benefits
Fixed rates for the duration of agreement
Major tax benefits - each payment Is 100% tax deductible
The equipment can be earning your next payment from day one
No need to have bank loans, overdrafts or pay cash
Fast application turnaround
Spread the cost of your equipment purchase
Protect existing lines of credit and preserve cash flow for business growth