Single Landmine Rig Attachment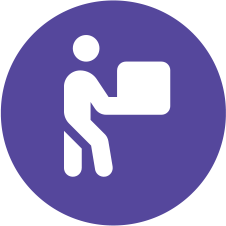 Free shipping on orders over £250
Description
Swiss Barbell combines great value and versatility to offer a complete new range of equipment that meets all your strength and conditioning requirements. Uncompromising durability and functionality make Swiss Barbell the perfect choice for essential strength frames, benches, bars, free weights and accessories. Rigs, racks and storage options are adaptable, compact and even customisable, and flooring basic yet brilliant for absorption, installation and maintenance. Swiss Barbell offers affordability and quality you and your clients can trust.
This landmine attachment can be combined with any Olympic barbell and is ideally suited for rotational training exercises and pressing movements. It is a great tool to develop core to extremity movement patterns and it is an ideal tool to introduce beginners to pressing, pulling, squatting lunging and rotation under load; especially if they have mobility restrictions and are unable to carry out the barbell loaded versions with the correct movement patterns.
Product features
Popular landmine exercises include but are not limited to:
Landmine Squats
Landmine Thruster
Rotational Single Arm Press
Single Leg Deadlift
Landmine Rotations
Landmine Rows
Specification
Lifetime warranty on frames/welds (Performance rigs and racks)
1 year on all other items, cables, pulleys, bearings, benches, flooring, Olympic bars and accessories.
6 months on wearable items and upholstery.