Sole Fitness E95 Elliptical
Out of stock, next stock available March/April.
Description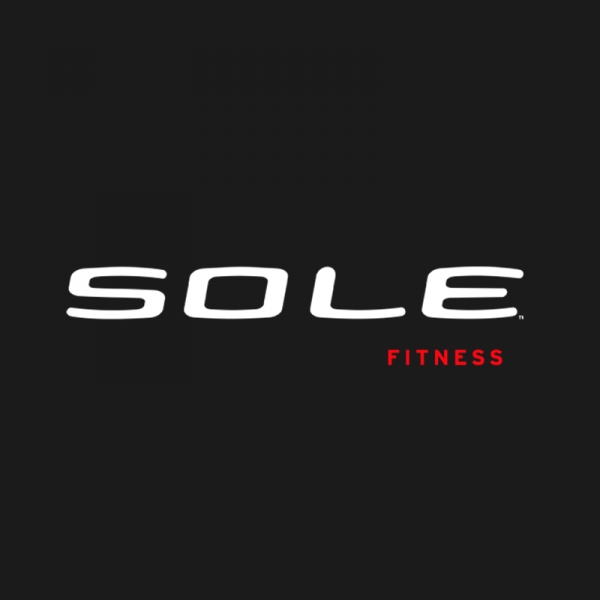 Award-winning Dyaco partner Sole Fitness combines innovation and durability to provide high quality cardiovascular equipment for the home and light commercial environments.
Whether you're already a fitness fanatic, or just getting started, a Sole Fitness product is perfect for taking your training to the next level. Sole has achieved numerous 'Best Buy' ratings from customers who have invested in the brand's treadmills, elliptical trainers and exercise bikes.
The Sole E95 has been awarded the title of 'Best Elliptical' and offers tremendous value. With its vibrant, easy-to-use 10.1" TFT electronic console, the E95 has all the features of a health club model, along with has built-in speakers, which allow you to hook up any mp3 player, cooling fan and water bottle holder. Fluid natural motion is provided by a whisper quiet drive system, and the the E95 can be used in both forward and reverse motion. The combination of a heavy 27lb flywheel and high gear ratio, not found on comparable models, guarantees an extremely smooth feel and sufficient resistance for a challenging workout. The E95 has a power incline feature that offers additional resistance, as well as variable positions for workout diversity at the touch of a button. The ramp angle is fully adjustable from 0 to 20 levels of incline, allowing you to individually target and work all major lower body muscle groups.

Upper body exercise provides a total body workout. The E95's custom-moulded hand grips are comfortable, with integrated incline and resistance controls for convenience. Stationary handle bars with built-in pulse sensors monitor heart rate, and a chest strap is included for hands free pulse monitoring and heart rate interactive heart rate programmes.

The E95 has oversized foot pedals, with durable foam cushioning for additional comfort during workouts. The unique foot pedals were designed with a 2 degree inward slope to each pedal. This slight adjustment helps to reduce ankle and knee stress that is common with other elliptical machines. This collaboration also produced a revolutionary foot pedal angle adjustment not found on any other elliptical at any price. We all walk in a different way, and it is for this reason the E95 pedals have been made adjustable to fit the way we walk. This adjustment is created using a 'worm drive', which allows you to dial in to exactly where you want the pedal to be angled. This feature also reduces numb toe effects and sore Achilles tendons that commonly common occur with other elliptical machines.
New for this year, the E95 now includes an integrated tablet holder. This allows you to use your smart devices to watch shows or follow your workout routines. Also included is a USB port to charge your smart devices whilst working out. With Bluetooth audio speakers, you can listen to music from your smart devices through the speakers on the console.



Product features
Power Incline: This feature separates Sole from the rest of the market. It creates a completely different workout that targets areas of the lower body that normally would not be worked on an elliptical without Power Incline.

Strong frame: The Sole elliptical uses thick heavy steel designed to support high user weight capacities. The frame also includes multi-position handgrips to provide workout variance.

10 position adjustable electronic console with vibrant display: Includes built-in speakers to hook up to any MP3 player (iPod, etc.), and a built-in cooling fan and water bottle holder.

Bluetooth technology: Sole now allows users the freedom to transfer workout data via Bluetooth, from their Sole fitness equipment to their smart device. Users can download and track data on the Sole app for free, and have it transferred to any of the following fitness apps (Fitbit, Record, Mapmyrun, Apple Health).

Custom designed foot pedals: These unique foot pedals were developed in collaboration with a leading physical therapist. Together with Sole engineers, a 2 degree inward slope to the foot pedals was designed to reduce ankle and knee stress common in other light commercial elliptical machines.
Bluetooth audio speakers: listen to music from your smart devices through the speakers on the console.
Integrated tablet holder: allows users the freedom of using their smart devices to watch shows or follow their workout routines.
USB port: charge your smart devices whilst working out.
10 position adjustable foot pedals: Not everyone walks the same, and it is for this reason Sole has made the pedals articulating/adjustable and cushioned to fit the way you walk. The E35, E55 and E95 all include foot pedals that have level adjustment features to reduce the numb toe effects and sore Achilles tendons. This inevitably helps users to focus less on being uncomfortable and more on achieving goals.
10 programmes: 6 standard, 2 custom and 2 heart rate
0-20° electronic incline
ECB resistance
HRM pulse grips and chest strap
12kg (27lbs) flywheel
50cm maximum stride length (20 inches)
Front drive system
Specification
Dimensions: H: 180cm W: 31cm, L: 82cm (71 x 79 x 208 inches)
Item weight: 107kg (236lbs)
Box dimensions: 167 x 61 x 86 cm (66 x 23 x 34 inches)
Weight capacity: 181kg (400 lbs)
Step up height: 14"
Warranty: lifetime frame, 5 years electronics, 5 years parts and 2 years labour