Swiss 2 Lane Track Blue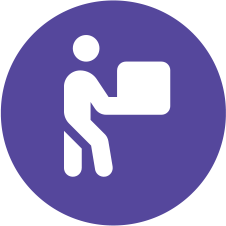 Free shipping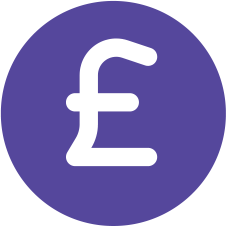 Price match guarantee
Description
Swiss Barbell combines great value and versatility to offer a complete new range of equipment that meets all your strength and conditioning requirements. Uncompromising durability and functionality make Swiss Barbell the perfect choice for essential strength frames, benches, bars, free weights and accessories. Rigs, racks and storage options are adaptable, compact and even customisable, and flooring basic yet brilliant for absorption, installation and maintenance. Swiss Barbell offers affordability and quality you and your clients can trust.
The Swiss 2 lane turf track is supplied in 2m width rolls and available in 10m, 15m & 20m lengths. With an optimal pile height and omnidirectional curl, this surface is the ideal surface for heavy sled work, sprints and heavy conditioning. The turf can be fitted in a variety of lengths and popular colours and will sit perfectly beside our 15mm gym flooring tiles to offer you a totally seamless solution.
Product features
Our Swiss PT tracks have been manufactured using tufted fibres (twisted & wrapped) so the track is multi directional providing the same resistance on the sled in both directions and are much harder wearing than other tracks on the market. Tracks are supplied with a 75mm centre line and 75mm border lines. The lines are sewn into the track and not painted on, which ensures they will will not fade/rub off due to heavy use. Fitting instructions - heavy duty double sided tape or flooring adhesive (Ball F:3 Stuccobond).
Specification
Length: 10m (15m or 20m options available upon request)
Width: 2m
Colour Options: Blue/White, Grey/White, Grey/Black
Weight: 2400g / m2
Stitch Rate: 28 stitches per inch
Secondary Backing: UV Resistant (PP) 90g/m²
Coating backing: Latex + rubber Spundbond on Styrene-Butadiene Basia, 700g/m²
Primary Backing: Polypropylene fabric & Non-woven cloth 90g + NET fabric
Machine gauge: 3/16 inch
Pile content: 100% UV Resistant Polyethylene Fibrillated Yarn
Tufts per m2: 67200
Grade of fire resisted:DIN 51960 Class 2 flammable
Fitting instructions - heavy duty double sided tape or flooring adhesive (Ball F:3 Stuccobond)

Lifetime warranty on frames/welds (Performance rigs and racks)

1 year on all other items, cables, pulleys, bearings, benches, flooring, Olympic bars and accessories.

6 months on wearable items and upholstery.