Swiss Cast Iron Kettlebells 8 - 32kg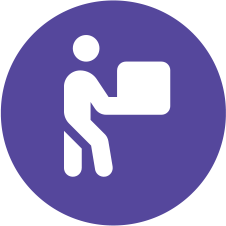 Free shipping on orders over £250
Description
Swiss Barbell combines great value and versatility to offer a complete new range of equipment that meets all your strength and conditioning requirements. Uncompromising durability and functionality make Swiss Barbell the perfect choice for essential strength frames, benches, bars, free weights and accessories. Rigs, racks and storage options are adaptable, compact and even customisable, and flooring basic yet brilliant for absorption, installation and maintenance. Swiss Barbell offers affordability and quality you and your clients can trust.
Product features
Constructed of solid cast iron with no welds, weak spots, or seams, our Swiss Kettlebells are built to last! The colour-coded weight band means each kettlebell is easy to identify as well as looking great in any home or commercial gym setting.
The handles have been carefully designed with a slight texture to provide a comfortable & secure grip for high reps, as well as preventing slipping in your hand. As well as this, the flat bottom design leaves it the perfect kettlebell for a variety of exercises, such as renegade rows, handstands and mounted pistol squats.
Specification
Available in weights of 8, 12, 16, 20, 24, 28, 32KG
Colour-coded weight bands
Suitable for indoor & outdoor training
Painted to prevent corrosion and increase durability
Lifetime warranty on frames/welds (Performance rigs and racks)
1 year on all other items, cables, pulleys, bearings, benches, flooring, Olympic bars and accessories.
6 months on wearable items and upholstery.