Swiss Commercial Glute Ham Developer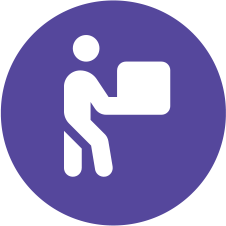 Free shipping on orders over £250
Description
Swiss combines great value and versatility to offer a complete new range of equipment that meets all your strength and conditioning requirements. Uncompromising durability and functionality make Swiss Barbell the perfect choice for essential strength frames, benches, bars, free weights and accessories. Our rigs, racks and storage options are adaptable, compact and even customisable, and our flooring basic yet brilliant for absorption, installation and maintenance. Swiss offers affordability and quality you and your clients can trust.
Product features
Fully adjustable and equipped to remain steady while generating peak power output, the Swiss GHD is a comprehensive tool for midline stabilisation and the strengthening of hamstrings and glutes.
Along with strengthening muscles within the posterior chain, GHD training allows one of the only safe ways to actively train your spinal erectors. GHD sit-ups also result in one of the most powerful abdominal contractions of any movement in the gym. The midline stabilization gained acts like an intrinsic weight belt protecting the spine. Easily transportable.
Specification
Product Dimensions: 197cm Length, 91cm Width, 132cm Height
Commercial Warranty: 5 Year Frame, 2 Year Parts & 6 Months Upholstery
Main Tube Size: 50mm*70mm*2mm
Product Weight: 67kg
Boxed Weight: 70kg
Frame Colour: Black
Upholstery Colour: Black
Lifetime warranty on frames/welds (Performance rigs and racks)
1 year on all other items, cables, pulleys, bearings, benches, flooring, Olympic bars and accessories.
6 months on wearable items and upholstery.