The Abs Company Glute Coaster™
Contact us for a quotation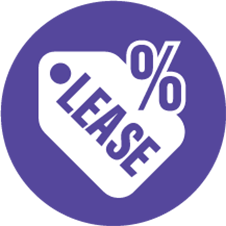 Commercial leasing - Find out more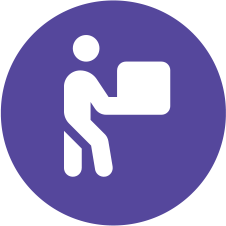 Free shipping

Download Product Sheet
Description
The Abs Company makes high quality, innovative, commercial-strength abdominal and functional training equipment for the development of core strength. Founded in 2006 by New Jersey fitness professionals, it is committed to making exciting, unique pieces for all levels of fitness, and to optimising space with products that are intuitive and motivational. The Abs Company has a complete range to keep members engaged and succeeding, as they progress from beginner to advanced. It showcases the TireFlip 180®, AbSolo®, X3S™ Bench, BattleRope ST®, and the AbCoaster® CS300 in over 10,000 commercial fitness centres, and millions of homes in over 40 countries worldwide.
Glute training is one of the hottest trends in fitness today, and plays a huge part in developing strength, speed and agility. The largest and strongest muscles in your body, comprising the gluteus minimus, medius and maximus, work together to stabilise the pelvis and correct movement in the hips. Improving the strength of your glutes can increase flexibility and mobility, and makes lifting weights, running and climbing easier. With stronger glutes, you can run faster, jump higher, feel better and prevent troublesome strains and pains.
The Abs Company Glute Coaster™ will help you work this amazing team of muscles in a safe and effective way. Its curved rails provide the perfect motion to isolate the glutes and sculpt a rounded, toned posterior. Many machines on the market allow for only one movement, but the Glute Coaster™ merges two motions in one. With a combined down and back motion, the intuitive Glute Coaster™ isolates the glutes and provides a total lower body exercise. Its sleek, slim design takes up little space on your gym floor. Pin selection resistance up to 170lbs (77kg) provides a challenging workout for all fitness levels.
EAN: 7426787551246
Product features
Perfect motion to sculpt a toned and rounded posterior
Superb for all-round strength and stability
Isolates the glute muscles to offer a total lower body workout
Progressive exercise and increased intensity up to 170lbs (77kg)
Combines the down and back motions in one
Sleek and slim with a small footprint
Durable and low maintenance
User friendly and non-intimidating
Benefits Of The Glute Coaster
PROGRESSIVE TRAINING
The plate loaded Glute Coaster™ allows for progressive exercise and increased intensity up to 170lb (77kg).
INNOVATIVE DESIGN
The innovative Design of the Booty Coaster™ allows for training variety and a one of a kind fitness experience.
USER FRIENDLY
No adjustments, simple movements and intuitive design make the Booty Coaster™ user friendly and non-intimidating.
EXCEPTIONAL QUALITY
Top of the line materials and quality construction make the Booty Coaster™ a durable and low maintenance piece equipment
Specification
Dimensions (L x W x H): 176 x 84 x 171cm (69 x 33 x 67 inches)
Warranty: 5 years frame, 1 year parts, 6 months wearable items
Commercial leasing
Benefits
Fixed rates for the duration of agreement
Major tax benefits - each payment Is 100% tax deductible
The equipment can be earning your next payment from day one
No need to have bank loans, overdrafts or pay cash
Fast application turnaround
Spread the cost of your equipment purchase
Protect existing lines of credit and preserve cash flow for business growth