The Abs Company TireFlip 180® XL
0% Interest free credit - Spread your payments over 6, 9, 12 & 24 months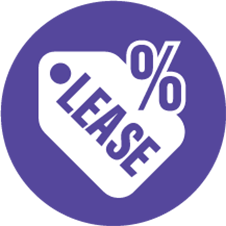 Commercial leasing - Find out more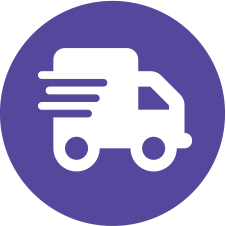 Same day shipping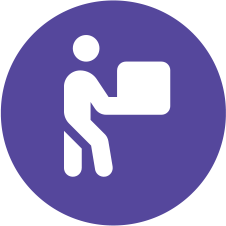 Free shipping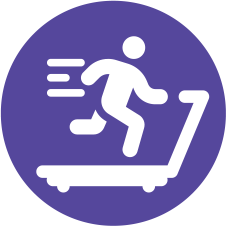 Try before you buy
Description
The Abs Company makes high quality, innovative, commercial-strength abdominal and functional training equipment for the development of core strength. Founded in 2006 by New Jersey fitness professionals, it is committed to making exciting, unique pieces for all levels of fitness, and to optimising space with products that are intuitive and motivational. The Abs Company has a complete range to keep members engaged and succeeding, as they progress from beginner to advanced. It showcases the TireFlip 180®, AbSolo®, X3S™ Bench, BattleRope ST®, and the AbCoaster® CS300 in over 10,000 commercial fitness centres, and millions of homes in over 40 countries worldwide.
The parented TireFlip 180® XL is an ingenious new functional training device featuring a half tractor tyre mounted on a 180-degree rotating pivot for performing tyre flip exercises alone, with a partner and in circuits and small group exercise. Tyre training offers a dynamic experience that taxes both the muscles and aerobic system. It's one of the most physically demanding strength and conditioning workouts and adds a new dimension to any fitness conditioning programme, regardless of age, gender or athletic ability.
The TireFlip 180® XL provides all the benefits of tyre training in a safe, space-saving design. Do all of the exercises you would with a traditional tyre in one compact piece of equipment. The Abs Company uses only brand new tyres to avoid any previous tread wear, imbedded sharp objects, or exposed wires. TireFlip offers all the workout opportunities of a traditional tyre and more, such as tyre flipping, plyometric jumps, step-ups, push ups and heavy rope training.
TireFlip 180® XL eliminates all the safety, hygiene and sound issues that have accompanied tyre flipping, and its innovative design has been embraced worldwide. Taking up only 4 x 5 feet, the TireFlip 180® XL requires only 20 square feet of dedicated floor space, which is about the same size as the average bench press, to give your bootcamp members and personal training clients an exciting and effective workout. TireFlip 180® XL allows you to add free weight resistance to provide a broader training range with just one tyre that accommodates all users.
With a starting resistance of 73kg (160lbs), it's perfect for your strongest flippers. The TireFlip 180® XL allows you to add up to 35kg of additional free weight resistance, so users are guaranteed sufficient challenge. Its dual anchor points transform this into a perfect group training device for use with The Abs Company Battle Rope ST®. Floor mounts ensure that the TireFlip 180® XL will always be secure in your workout area. With savings on space, cost and the mess that outdoor tyres bring, your coaches and members will 'flip' for the TireFlip 180® XL.
Product features
Our bestselling functional fitness product from The Abs Company
Patented, innovative tyre training in one space-saving design
Training range 72 - 108kg (160 - 240lbs)
Starting resistance of 72kg (160lbs) and additional 35kg (80lbs) Olympic plate loading
Ingenious weight post storage inside the tyre
Option to add 35kg (80lbs) of additional weight (7 x 2.5kg Olympic plates per weight horn)
Dual battle rope anchor points make it perfect for group training
New open frame, mobility wheels and sound-absorbing bumpers
4 floor levellers and 6 floor mounting points
Transport wheels for easy storage
Not to be used with Core Hammers or metal gym hammers
Benefits Of The Abs Company TireFlip 180 XL
PROGRESSIVE TRAINING
The plate loaded TireFlip 180® XL allows for progressive exercise and increased intensity with a training range from 160 - 240 lbs.
INNOVATIVE DESIGN
The innovative Design of the TireFlip 180® XL allows for unlimited training variety and a one of a kind fitness experience in a small space.
USER FRIENDLY
No adjustments, simple movements and intuitive design make the TireFlip 180® XL easy to use and non-intimidating.
EXCEPTIONAL QUALITY
Top of the line materials and quality construction make the TireFlip 180® XL a durable and low maintenance piece equipment.
Specification
Dimensions (L x W): 150 x 120cm (59 x 47 inches)
Unit weight: 160kg (353Ibs)
Warranty: 5 years frame, 1 year parts, 6 months wearable items
Box Dimensions:
Box 1/1 157 (L) x 89 (W) x 66 (H) 227kg (GW)
0% Interest free credit - Spread your payments over 6, 9, 12 & 24 months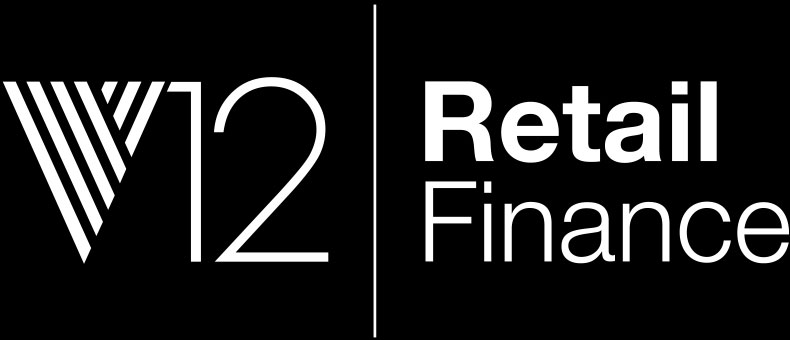 Your new home gym is just a few simple clicks away
Whether you're after a brand new treadmill, a complete home gym or wellness products we've got a range of payment options to help you spread the cost. Spend between £280 and £15,000 on any items with us (even discounted items) and you can apply for 0% finance. It only takes minutes and all that is required is a 10% deposit.
0% Interest free credit - Spread your payments over 6, 9, 12 & 24 months, minimum purchase price £280.
Please click on a question below to expand:
Our online application form typically takes less than 3 minutes to complete, you can also apply instore or speak to our sales team. Your application is then instantly sent to the finance company and they will typically respond with their decision in around 10 seconds. Some applications may take longer to process. If for any reason we can't give you an instant decision you will be notified on screen as part of the application process and also by e-mail, with a follow up e-mail as soon as a decision is confirmed.
Must be over the age of 18
You, or your partner is in permanent paid employment (over 16 hours per week), retired (receiving a pension), in receipt of a disability benefit or self-employed
Has been resident in the UK for at least 3 years and will continue their residency in the UK
Has a debit or credit card in their name and registered to their address (you'll need this to match the address used to complete the identity verification)
You must have a UK bank account capable of accepting Direct Debits
Has a Bank or Building Society current account (you'll need this to complete the direct debit instruction)
You have the right under section 66A of the Consumer Credit Act 1974 to withdraw from the agreement without giving any reason before the end of 14 days (beginning with the day after the day on which the agreement is made or, if later, the date on which we will tell you that we have signed the agreement). If you wish to withdraw you must give the finance company notice in writing or by telephone or email. The name of your finance company will be clearly shown on your credit agreement (see contact details below). Please note that if you do give notice of withdrawal, you must repay the full amount of the credit without delay and in any event by no later than 30 days after giving notice of withdrawal. If you want to settle the loan after the 14 day cooling off period, you may do so but you will also have to pay interest accrued from the date the agreement was made until the date you repay it. If you wish to pay by debit card please telephone the finance company. If you wish to pay by cheque please send it by first class post to the finance company. Please allow 10 working days from the day you post the cheque to allow time to process the payment.
V12 Retail Finance Limited
20 Neptune Court
Vanguard Way
Cardiff
CF24 5PJ
Tel: 02920 468912
Email: operations@v12finance.com
Yes. A credit check forms part of the automated decision making process and is part of a responsible lending policy.
Yes. You must have a UK bank account capable of accepting Direct Debits.
Yes, a minimum 10% deposit is required, if you wish to you can pay up to a maximum deposit of 50%.
Your monthly repayments are collected by Direct Debit.
You have the right to repay all or part of the credit early at any time - you should contact V12 Finance for details by phone, e-mail or letter at the following:
V12 Retail Finance Limited
20 Neptune Court
Vanguard Way
Cardiff
CF24 5PJ
Tel: 02920 468912
Email: operations@v12finance.com
The total cost of the loan is shown clearly on the finance agreement.
If you fail to pay any amount you owe under the Credit Agreement by the date it is due, the finance company may charge you interest on that amount, they may also levy additional fees - details of these can be found in your copy of the credit agreement which is available to you as part of the application process and also supplied to you as part of the welcome pack you will receive following acceptance of finance.
The first payment is typically due 30 days following the date of delivery of your order.
The APR is shown clearly on the credit summary (in the top right hand corner of the screen) throughout the credit application process. It is also shown clearly on the credit agreement itself. The APR for Interest free credit is 0%.
To apply for one of our credit options you must meet the following criteria:
Over 18 years of age
A UK resident with at least 3 years continual address history
Be in full time employment, unless retired, or unemployed with a spouse in full time employment
Have a UK bank account capable of accepting Direct Debits
The goods must be delivered to your home address (submitted on your application)
Commercial leasing
Benefits
Fixed rates for the duration of agreement
Major tax benefits - each payment Is 100% tax deductible
The equipment can be earning your next payment from day one
No need to have bank loans, overdrafts or pay cash
Fast application turnaround
Spread the cost of your equipment purchase
Protect existing lines of credit and preserve cash flow for business growth