Torque Fitness Tank™ M1
Contact us for a quotation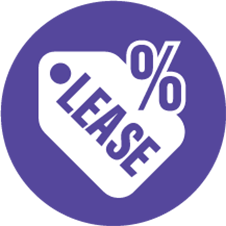 Commercial leasing - Find out more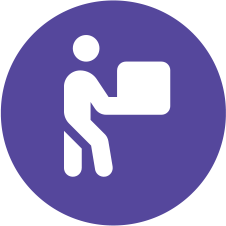 Free shipping on orders over £250
Description
Torque Fitness was founded in 2005 by a team of specialists whose experience in designing and manufacturing award-winning innovative strength training systems for Life Fitness, Hammer Strength, Parabody, and Sports Art stretches back to 1979. The team recognised an opportunity to create unique strength training products to meet customer needs better than many of the look-alike strength products on the market. By maintaining an efficient and agile business structure, Torque Fitness team members can focus on listening to customers and reacting quickly with creative, innovative ideas that differentiate their products with meaningful functions and features.
Crush cardio boredom, build explosive muscle, and group train anywhere with the Tank™M1. The core technology that makes all Tank™ models unique is that they can be run indoors or outdoors on any surface. Resistance increases the faster you push the Tank™, so each user can choose their resistance on the fly, without stopping to load or unload plates. Based on customer feedback and ideas, Torque Fitness has made the same challenging Tank™ technology more portable, storable, and affordable. With easily removable handles and compact design, the M1 was designed with garage gyms and personal trainers in mind. It allows you to take your sled training to the street to train with neighbours, to the cabin for a family weight sled training session, or to the park to meet friends. Wherever you want to take your training, M1 will go with you.
The M2's optional XGAS, Group Anchor Station, holds weights and accessories to move a complete workout to any location indoors or outdoors. The XGAS becomes a group anchor station for battle ropes, resistance bands, and other attachments. The GT package turns the Tank™ into a complete system that you can programme group classes around. The package combines the Tank™ M1 with the XTGAK group accessory kit for imaginative exercise variety. The kit includes two V-strap handles, tow padded waist harnesses with tow straps, two 1.5″ x 30" tow ropes with quick attach carabiners, two combination cable locks and waterproof nylon drawstring bag.
Product features
Variable resistance training:
Three levels of resistance tailor your workouts to the intensity you want. The faster you push, the harder it gets. An adjustable and frictionless magnetic brake system, that increases resistance with speed, creates a heart-pounding strength-building workout.
Nearly silent training:
Unlike traditional friction sleds, the Tank™M1 is a sled with wheels that has a nearly silent training experience. Go ahead, challenge yourself or your client to that early morning workout!
Bi-directional movement:
With it's low tow bar design, you can push and pull in both directions, making group training a breeze. Turn your Tank™ around easily with its lighter, three wheel design.
Easy storage and more training options with the Tank™M1 Wall Bracket:
Save space and increase training functionality with the wall bracket. The Tank™M1 Wall Bracket not only gets your sled up off the wall, saving you sacred training space, it also acts as an anchor point for battle rope and resistance band training.
Group training from beginner to pro:
From rowing, running and pushing, to pulling, the exercises you can do with a single Tank™ in a group setting are endless. Changing the resistance on the fly for athletes of different levels makes weight sled group training a fun and effective workout for all.
Weight plates not essential:
Thanks to the magnetic braking system, added weight is not needed to increase your workout's difficulty. Adding a plate or two on the included weight horn may be useful for traction, and for keeping rear wheels down for some movements.
The 162mm weight horn will hold up to 3 x 45lb grip plates or 2 x 45lb bumper plates.
Specification
Build explosive muscle and train anywhere
Heart-pounding, strength-building workouts
Great fun and highly effective in group settings
For novices and pros
Compact, portable and affordable
Three levels of resistance
Magnetic braking system
Nearly silent training
Push and pull bi-directional movement
Space-saving and easy storage
Weight plates not essential
XTGAK accessory kit optional extra
Dimensions: 115 x 81 x 95 cm (45 x 32 x 37.5 inches)
Product weight: 30.4kg (67lbs)
Recommended tyre pressure: 30psi
Warranty: 10 years frame and welds, 1 year parts and finish, 90 days grips and optional accessories
Commercial leasing
Benefits
Fixed rates for the duration of agreement
Major tax benefits - each payment Is 100% tax deductible
The equipment can be earning your next payment from day one
No need to have bank loans, overdrafts or pay cash
Fast application turnaround
Spread the cost of your equipment purchase
Protect existing lines of credit and preserve cash flow for business growth