WaterRower Bluetooth ComModule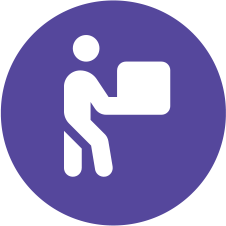 Free shipping on orders over £250

Download Product Sheet
Description
WaterRower provides an exquisitely handcrafted range of stylish and practical rowing machines. Manufacturers of beautiful and innovative wood-framed and aluminium water machines, WaterRower has a patented WaterFlywheel that is designed to emulate the dynamics of a boat moving through water. It is quiet, eco-friendly and provides a superb workout for all ages and abilities. All WaterRower machines are meticulously hand made in the U.S, in Rhode Island, where the company was founded. All wooden models are crafted from the finest Appalachian hardwoods, sourced only from replenishable forests.
Each WaterRower machine is finished with Danish oil to protect and give a deep lustre and warmth. Wood has been chosen for its marvellous engineering properties, and ability to absorb sound and vibration, enhancing quietness and smoothness of use. The WaterRower is amazingly economical in every respect. It stores in an upright position when not in use, and can be easily laid out for a quick indoor rowing exercise session. With no mains power, and no need for lubrication or cleaning the flywheel, the WaterRower's cost per user seat is amongst the lowest in the industry.
Product features
THE WATERROWER COMMODULE PLUGS INTO THE S4 PERFORMANCE MONITOR TO ENABLE BLUETOOTH CONNECTION WITH COMPATIBLE INDOOR ROWING APPS.
Choose from a range of WaterRower and third-party developed apps via your Android or iOS device. Whether you're looking for the motivation of an on-demand, instructor-led CITYROW GO class, or to customise the WaterRower Connect performance screen to monitor and track your rowing performance, the ComMod will inspire you to row the extra mile. N.B. The ComModule is not compatible with Version 1 S4 Performance Monitors. View the manual here.
GET CONNECTED
Plugging neatly into the back of the S4 Performance Monitor, the ComModule provides the WaterRower user with fitness machine metrics wirelessly via Bluetooth to a range of iOS and Android apps.
CORDLESS
The ComModule does not require a mains power connection. Instead, recharge with the cable provided when the ComModule battery is running low.
ONE ROWER, A RANGE OF APPS
A ComModule allows for the WaterRower S4 Performance Monitor to communicate with a comprehensive range of indoor rowing apps. Choose from a range of educational, entertainment, and performance tracking options to get the most from WaterRower workouts.
WATERROWER CONNECT
Turns your iOS or Android device into an advanced WaterRower performance monitor. Share workout information with fitness tracking apps including Strava and Apple Health. View training data in real-time as you row. Program custom interval workouts. Analyse and compare indoor rowing sessions.
CITYROW GO
With the CITYROW Go at-home rowing machine app you can take on-demand rowing classes led by top New York City fitness trainers. Suitable for all fitness levels. Stay motivated with new classes released each week. See performance metrics in real-time as you row. Keep track of progress and workout data.
KINOMAP
Stream real-life motion videos from lakes, oceans and rivers around the globe. GPS tracking via Google Maps displays the route each video is taking and gives a precise location of where in the world you are rowing. Compete against other Kinomap users with Challenge Mode, or enjoy the view in Discovery Mode.
Specification
WaterRower

Bluetooth ComModule 12 month warranty.