Wattbike Trainer
Contact us for a quotation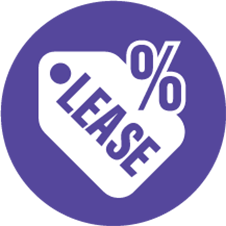 Commercial leasing - Find out more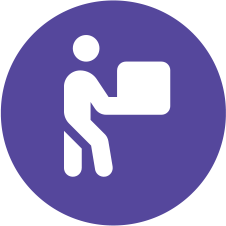 Free shipping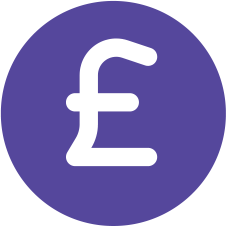 Price match guarantee
Description
*PLEASE ALLOW 10-14 DAYS FOR ALL WATTBIKE ORDERS*
Wattbike is the choice of the elite. World and Olympic champions across all sports use Wattbike to train smarter, push harder and improve performance. It is the first true indoor cycles to introduce technology that has changed indoor cycling forever. Developed in association with world class coaches and athletes, and now chosen by the world's premier health clubs, cycling studios and personal trainers, the Wattbike has completely revolutionised indoor cycling. With their unique chains and sprockets, designed to keep the ride sensation as close to the road as possible, the experts at Wattbike are not ashamed to admit they are obsessed with their creation.
In the year 2000, Wattbike founders met with Peter Keen, Performance Director at British Cycling, with their vision of creating the ultimate indoor bike. Since they started work on their pioneering indoor power trainer, Wattbike has been totally dedicated to generating the most accurate power, technique and performance data. The world's finest sport scientists and engineers have shaped Wattbike's data to deliver real-time, actionable insights to riders and their coaches, including the unique and patented Polar View technology. Versatile enough to test elite athletes and beginners alike, Wattbike provides the ultimate indoor cycling experience.
The Wattbike Trainer provides a lighter range of resistance at the lower end which opens up Wattbike to everyone that the Wattbike Pro does not cater for. It's also very useful for high cadence and low resistance exercise so will also suit high level track and endurance cyclists as well as fitness enthusiasts and cycling novices. The Wattbike floor mat would be perfect to add to your Wattbike. It would provide support and comfort but also providing the bike with a none slip surface.
Product features
Polar View
Visualise how you apply force through each pedal stroke and optimise your technique with our patented analysis tool. Training with Polar View helps improve your pedalling efficiency and power output.
Resistance Systems
The Pro uses an innovative combination of air and magnetic resistance to deliver smooth, incremental increases.
Real Ride Feel Technology
Wattbike's unique technology replicates the resistance and sensation of riding on the road, delivering the most authentic ride feel available. That means all of the effort you put in indoors easily translates out onto the road.
Connectivity
APP COMPATIBILITY: Wattbike Pro and Trainer support apps that are ANT+ compatible.
WIRELESS TECHNOLOGY: Wattbike Pro and Trainer connect via ANT+ and BLE
COMPATIBLE DEVICES
METRICS MEASURED: We measure over 37 metrics about your riding and display them in the Wattbike Hub. We work with third party apps to deliver power, speed and cadence.
OFFLINE USE: Wi-Fi is required for initial login/signup. After that, you can ride wherever you want. You don't need to have Wi-Fi or mobile data, we'll simply sync your data the next time your app is open and you have Wi-Fi.
Specification
Manufacturer
WattBike
Condition
New
Warranty Type
Commercial Warranty
Commercial Warranty Details

Wattbike will provide:

6 Months from the date of delivery for consumable parts
1 year from the date of delivery for moving parts and wearing parts
2 years from the date of delivery for other parts and the monitor
5 years from the date of delivery on the frame.
Adjustable
Handlebars and Seat
Display
Wattbike Performance Computer
Pedals
SPD Compatible
Brake
Dual Resistance, Air and Magnetic
Resistance Levels
10
Handlebars
Adjustable Combination bars featuring drops and hoods.
Cooling Fan
No
Heart Rate Monitor
No
Has wheels
Yes
Size
130cm x 66cm x 125cm
Dimensions
130cm x 66cm x 125cm
Weight
55
Commercial leasing
Benefits
Fixed rates for the duration of agreement
Major tax benefits - each payment Is 100% tax deductible
The equipment can be earning your next payment from day one
No need to have bank loans, overdrafts or pay cash
Fast application turnaround
Spread the cost of your equipment purchase
Protect existing lines of credit and preserve cash flow for business growth