X-Connect 20mm x 1m x 1m - Red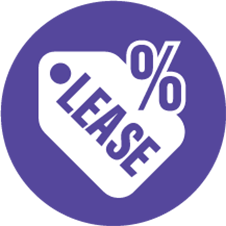 Commercial leasing - Find out more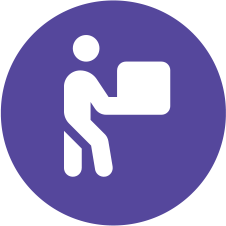 Free shipping on orders over £250

Download Product Sheet
Description
*LEAD TIME FOR THIS PRODUCT 2-3 WEEKS*
The X-Connect premium EPDM rubber flooring tiles are highly durable. The extremely dense top layer provides high impact protection against heavy weights and dumbbells. The bottom structure absorbs noise and protects the sublayer or screed. The tiles can be installed easily with the accompanying plastic connectors, which create almost invisible joins.
Product features
Design
The connect rubber tiles are highly durable and robust. Cut from high-density rubber roll flooring in SBR and EPDM, these tiles are made of recycled rubber and EPDM. The impact bottom design is great for shock absorbent, and impact sound while the extremely dense top layer provides high impact protection against heavyweight and gives the tiles high-end look and feel.
Connector System
The tiles can be installed easily using the connector system, which comes with the tiles; there is no need to glue the tiles. The pattern on the bottom provides holes for the connector system. All you need is a rubber hammer to close the joints on the connecting parts. The connectors will create almost invisible joints. Edges can be covered with a stainless steel or aluminium profile.
Easy to clean
The tiles have an extremely closed and dense surface which make it easy to keep clean and maintain. Dust will not easily attach to the surface or get into pores. The tiles can be kept clean by vacuuming and mopping the floor with the right equipment.
Safe drop
If your training includes lifts where the equipment is dropped on the floor from the overhead position, then these tiles are a no brainer. You will protect the subfloor as well as the bar, bumpers or dumbbells themselves.
Specification
Thickness: 20mm
Width and length: 20mm x 1000mmx 1000mm
Tolerances: Length and width ± 1.5%, thickness ± 2mm
Colour: Grey
Surface material: High-density rubber roll flooring in SBR and EPDM
Bottom material: Recycled rubber and EPDM
Bulk density top layer: Approx. 1.400 kg/m3
Bulk density sub layer: Approx. 1.000 kg/m3
Shock absorption: 61%, EN14808
Vertical deformation: 5.0mm, EN14809
Warranty: Tiles are under warranty for 5 years
Fire certification: Standard Efl
Commercial leasing
Benefits
Fixed rates for the duration of agreement
Major tax benefits - each payment Is 100% tax deductible
The equipment can be earning your next payment from day one
No need to have bank loans, overdrafts or pay cash
Fast application turnaround
Spread the cost of your equipment purchase
Protect existing lines of credit and preserve cash flow for business growth