XGAS Battle Rope Package
Contact us for a quotation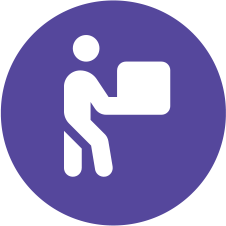 Free shipping on orders over £250
Description
Torque Fitness was founded in 2005 by a team of specialists whose experience in designing and manufacturing award-winning innovative strength training systems for Life Fitness, Hammer Strength, Parabody, and Sports Art stretches back to 1979.
The team recognised an opportunity to create unique strength training products to meet customer needs better than many of the look-alike strength products on the market. By maintaining an efficient and agile business structure, Torque Fitness team members can focus on listening to customers and reacting quickly with creative, innovative ideas that differentiate their products with meaningful functions and features.
Product features
The Group Anchor Station (XGAS) Battle Rope 4 package includes four of our MT3 Fitness 1-1/2″ x 30′ nylon covered battle ropes with the group anchor station.
Specification
All that is needed to kick off small group battle rope training now is some mass to keep the XGAS in place. For more information on the components, see the XGAS and the TBR-CN30.