aerobis aeroSling Power Spring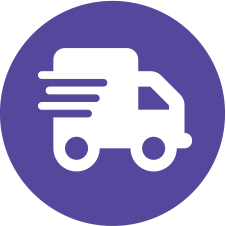 Same day shipping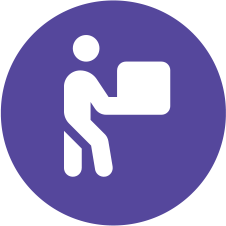 Free shipping on orders over £250
Description
aerobis builds products that facilitate training anywhere and anytime. They are tailored for the Anywhere Athlete; for gyms, professional personal trainers and athletes at home, outdoors and wherever they may be. aerobis creates versatile, innovative suspension trainers, with quality and durability integral to their purpose.
aerobis was born in Cologne in 2009 with the development of the aeroSling. Founder, Elmar Schumacher, originally designed the sling trainer for his own training. He went on to develop and market training products for functional training, for state-of-the-art training of strength, endurance, and coordination. With aerobis training equipment, optimal results can be achieved in minimal time. Workouts can be made more efficient with the focus on movement and muscle chains, instead of isolated muscles. Each individual aerobis piece has its own focal point, whilst working in complete harmony with another for a holistic approach to training.
The aerobis aeroSling Power Spring is the perfect addition to any aerosling for example, aerobis aeroSling Pulley Trainer or aeroSling® Tactical to get the most out of training. With the aerobis revvll Carabiner tied to the spring, any aerosling can be attached to the Power Spring in a snap. The simple attachment method allows you to quickly intensify your workout, whenever you wish.
Product features
The two-in-one effect
The Power Spring from expands your aerosling workout on two levels. First, the oscillating spring adds another dimension of instability to your workout in both the pulling and pushing directions, making certain exercises even more challenging as well as effective. Secondly, it cushions peak loads during exercises such as dips, allowing for a workout that is easy on the joints. This way, you can completely exhaust yourself without risking injury. The high instability increases the intensity and enables a disproportionate increase of the load in the contraction phase, leading to more efficient training results in the long term.
Unbeatable quality at a low price
With the Power Spring, you receive a high-quality product with an incredible breaking load of 750 kg. With such a robust spring, you can give everything during aerosling training. The aerosling Power Spring is manufactured in Germany and meets high safety standards.
Specification
The perfect compact extension for any sling/suspension trainer
For even more instability when training with the aeroSling
Another dimension of instability for more challenging exercises
Ultimate joint-friendly workout
Absorbs peak loads during exercise
Integrated protection against overstretching
Sling trainers attach effortlessly to the carabiner included
Manufactured for durability, and to high safety standards
750 kg breaking load
Made in Germany
Dimensions: 21 x 14.8 x 4 cm
Warranty: 2 years